I received this galley in consideration for an honest review.
Apple & Rain by Sarah Crossan
Published by Bloomsbury on May 12, 2015
Genres: Young Adult
Goodreads


When Apple was three years old, her mother abandoned her. Now, eleven years later, Apple's mother suddenly reappears and Apple feels almost whole again. Her mother will do anything to make up for her absence. There's just one burning question still to be answered: Why did she leave? But getting to the truth isn't as easy as Apple hopes—because her mother's been keeping a secret from her. It's only when Apple meets someone more lost than she is that she begins to learn the true meaning of family.
Apple and Rain was not what I would call an action-packed story, but it was a very emotional and layered snapshot of of one teen's grasp for a relationship with a mother that was a larger-than-life figure, in her mind.  Apple experiences one of those ever so painful friend break-ups that can make you feel isolated, so when her mother returns and wants to be a part of her life, she goes.  I really wanted Apple to find that happiness, but the book does a very good job of setting up the journey that Apple had with her mom, which is to say that her grandmother has raised her since she was a toddler.  Apple ad Rain really showed that stretching and flexing of independence that teens have, and with a grandmother that leans toward over-protectiveness, Apple eventually feels she must snap the lead rope.  Yet along with the family turmoil, she also picks up bits of good that end up being like life rafts for her.  Apple's poetry allows her to express her feelings, and a quirky neighborhood boy provides that friendship that doesn't depend on how Apple looks or how popular she is.  It's the total acceptance she never feels that she gets from her mom or grandmother.
While I think most people would choose to parent differently than Apple's mom, there was an angle to her character that exposed the complicated, messy feelings of motherhood. This was followed, of course, by the complicated, messy feelings that Apple had about her mom.  I think Apple's heartbreaking hope and subsequent coming to terms with who her mother is, is really what grabbed me about this book.  Rain, Apple's sister, had her own ways of coping and as Apple is faced with trying to step in for her mother, she is also navigating her new relationship with her sister.  Over and over again, Apple tries so hard to be the grown-up she wants to be, but the truth is that she isn't a grown-up, and she shouldn't have to be one.  Eventually, Apple realizes this, as well.    There is a lot going on in this book, but I thought it came together very well.  It was a patchwork quilt of emotions that made up one very messy family, but it's  family that made you hope that everything will turn out all right, in the end.
Find Sarah Crossan online:
Website
Twitter
Facebook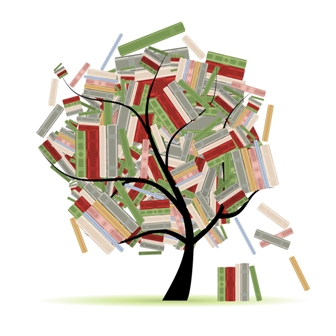 Related Posts