I was a huge fan of Open Road Summer, so I jumped at the chance to read Emery Lord's second book, The Start of Me and You.  It's a wonderful, emotional, and heart-warming story that I hope you will read.  I am excited to have Emery on the blog today answering some of my questions.  Don't forget to check out the other stops on the tour and enter the giveaway!
First, here's a little bit about the book.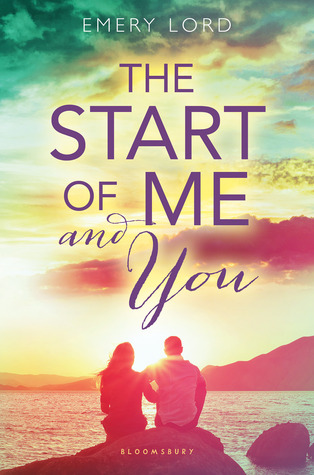 The Start of Me and You by Emery Lord
Published by Bloomsbury on March 31, 2015
Genres: Young Adult
Goodreads

It's been a year since it happened—when Paige Hancock's first boyfriend died in an accident. After shutting out the world for two years, Paige is finally ready for a second chance at high school . . . and she has a plan. First: Get her old crush, Ryan Chase, to date her—the perfect way to convince everyone she's back to normal. Next: Join a club—simple, it's high school after all. But when Ryan's sweet, nerdy cousin, Max, moves to town and recruits Paige for the Quiz Bowl team (of all things!) her perfect plan is thrown for a serious loop. Will Paige be able to face her fears and finally open herself up to the life she was meant to live?
1)  TSoMaY  appears to be a straight-up romance, but you figure out pretty quickly that Paige's life is full of relationships, and not just the romantic kind.  How did you approach the building of Paige's world?
I tried to balance her world like my own world in high school. School, extracurriculars, going out with friends, staying in with your girl friends, bickering with a sibling, your parents being embarrassing, having a crush on a guy you barely know, forging new relationships that surprise you, and really just trying to figure out who you are while all that is going on. While it can be so fun to sensationalize a high school experience (I did in Open Road Summer!), I wanted a suburban experience that felt like my own. Where a lot of important conversations happen in cars idling in driveways. Where the big thing you do is just…go to the movies. So all of those relationships and smaller details became the scope of Paige's junior year.
2)  Paige has to overcome a really big fear.  Can you tell me about a time when you did something that you had always been afraid to do?
I have a very specific and annoying phobia of driving on snowy/icy roads, after a bad experience in college. I have to confront it a lot, of course, because I live in a driving city that has bad winters. This past one, though, I drove to a school parking lot near my house when they had a snow day- to skid around and generally try to get more confident with how my car reacts/the best way for me to respond. There wasn't anything I could hit, so it was safe enough, but I'm…probably lucky I didn't get arrested. 🙂 The administration was probably like: damn kids, doing donuts! Nope! Neurotic adult doing exposure therapy!
3)  TSoMaY was definitely (at least to me) an ode to the Geek Guy.  What is it about Geek Guys and Girls that is so appealing as a romantic partner?
I think people we read as "Geek Guys" can be misunderstood. I enjoy The Big Bang Theory, for example, because I think the characters are intentionally hyperbolic. In real life, though, my husband has the same background and expertise as Sheldon and Leonard…but my husband is sensitive, socially comfortable, and confident. So are his coworkers! Yeah, he loves Star Trek a lot. But he also loves craft beer and live music and political comedy. He contains multitudes. And I think that's what's appealing about "Geeks"- is that there's always so much more beneath the trope. I wanted to show that dimension in Max, who likes  some "nerdy" stuff and is self-assured and kind and really cool in his own way.
4)  What are you working on right now?
Just finished copyedits for my third book, When We Collided, which is out next year. It contains themes that are really personal to me, so I'll be talking a lot about mental health in the coming year. I'm really excited to share more about it. (And the cover. OMG. My DREAM COVER.) But for now, I'm drafting my fourth book, which has been wonderful so far!
See the other stops on the tour!
March 30th Paper Riot
March 31st Ex Libris Kate
April 1st  Lost in Lit
April 2nd  Nick's Book Blog
April 3rd  Book Addict's Guide
This giveaway is US only for a Hardcover of THE START OF ME AND YOU. Must be 13 years or older to enter.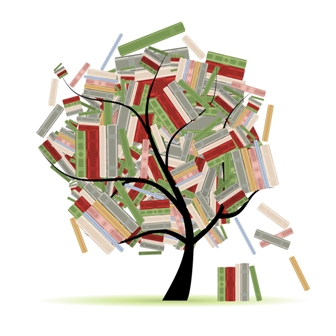 Related Posts