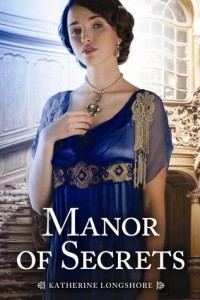 Manor Of Secrets
Author:
Katherine Longshore
Category:
Young Adult
Publisher:
Scholastic
Release Date:
1-28-14
The year is 1911. And at The Manor, nothing is as it seems . . . Lady Charlotte Edmonds: Beautiful, wealthy, and sheltered, Charlotte feels suffocated by the strictures of upper-crust society. She longs to see the world beyond The Manor, to seek out high adventure. And most of all, romance.  Janie Seward: Fiery, hardworking, and clever, Janie knows she can be more than just a kitchen maid. But she isn't sure she possesses the courage — or the means — to break free and follow her passions. Both Charlotte and Janie are ready for change. As their paths overlap in the gilded hallways and dark corridors of The Manor, rules are broken and secrets are revealed. Secrets that will alter the course of their lives. . . forever. –
Goodreads
Manor Of Secrets introduces two girls who are in very different circumstances in life.  Even thought their socioeconomic status is quite different, they both feel tied down by their social limitations.  While Janie fights to move up in rank and gain independence, Charlotte curses the expectation that she must marry, and wishes for independence, as well. The difference, of course, is that Janie is determined not to let her limitations define her while Charlotte must find her voice.  While I enjoyed the world and the historical setting, I felt that I wanted a little more depth to the story.  Some plot points were a little rushed so that it ended up feeling a little too engineered.  However, there was a plot twist toward the end that took me by surprise, and I really liked what the author did with the love interest and the ending, which was both satisfying and had a historically appropriate 'girl power' feel to it.
Manor Of Secrets is an entertaining, light historical for fans of Downton Abbey or anyone who might be new to historical fiction.  The world building is good, and it is not bogged down by volumes of political detail of the time. The friendship between the two girls, while a bit unlikely, was still very positive.  The plot moves quickly and has enough twists and turns to keep you engaged.  It also has the added advantage of being appropriate for all ages of  YA readers, so it might might a wonderful parent/child read or book club choice.
I received this galley in exchange for my honest review.
Find Katherine Longshore online:
Website
Twitter
Facebook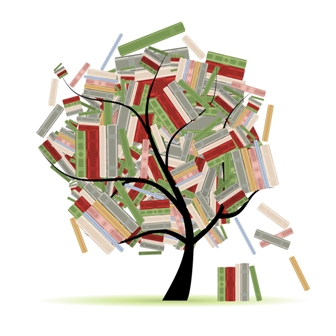 Related Posts