Welcome to my stop on the blog tour for Exquisite Captive by Heather Demetrios.  Today I am sharing my thoughts on this unique book.  You can find the rest of the tour stops here.
I received this galley in consideration for an honest review.
Exquisite Captive by Heather Demetrios
Series: Dark Caravan Cycle #1
Published by Harper Collins on October 7, 2014
Genres: Young Adult, Paranormal
Goodreads

Nalia is a jinni of tremendous ancient power, the only survivor of a coup that killed nearly everyone she loved. Stuffed into a bottle and sold by a slave trader, she's now in hiding on the dark caravan, the lucrative jinni slave trade between Arjinna and Earth, where jinn are forced to grant wishes and obey their human masters' every command. She'd give almost anything to be free of the golden shackles that bind her to Malek, her handsome, cruel master, and his lavish Hollywood lifestyle.

Enter Raif, the enigmatic leader of Arjinna's revolution and Nalia's sworn enemy. He promises to free Nalia from her master so that she can return to her ravaged homeland and free her imprisoned brother—all for an unbearably high price. Nalia's not sure she can trust him, but Raif's her only hope of escape. With her enemies on the hunt, Earth has become more perilous than ever for Nalia. There's just one catch: for Raif's unbinding magic to work, Nalia must gain possession of her bottle…and convince the dangerously persuasive Malek that she truly loves him. Battling a dark past and harboring a terrible secret, Nalia soon realizes her freedom may come at a price too terrible to pay: but how far is she willing to go for it?
Exquisite Captive was a unique and very exciting book that used the jinni mythology to create a story that I couldn't put down.  The world building was very good, overall.  I found the many categories of jinni to be a bit confusing at first, but I believe finished copies will have a guide to refer to, if you need one.  It might have been because the jinni mythology was a fairly new one to me, but I was able to get up to speed and enjoy the story. The writing was very engaging and, right from the start, I really understood Nalia and the anger and hatred she felt toward her captor, Malek.  I also was able to understand the more confusing feelings she had for him, too, which made Exquisite Captive very interesting, indeed.
There is a darkness to this book, which I have to say I really loved.  Nalia is a captive and has no power to resist the requests of her captor, and so there is that terrible yearning for freedom while she knows she has little chance of breaking free.   It was interesting to me that a heroine that was essentially a prisoner never came across as the helpless damsel in distress.  In fact, it was quite the opposite.  The terrible choices she must make, and the pain from her past that still haunts her, makes her deal with Raif all the more intriguing.  Exquisite Captive had a political thriller vibe to it, which really drew me into the story.  Along with excellent pacing and a well developed world, I really enjoyed this book and look forward to the next installment.
Giveaway
Must be 13+ To Enter | Ships to US only.
23 Winners will get a signed finished copy of Exquisite Captive by Heather Demetrios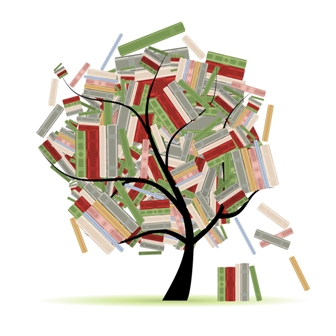 Related Posts