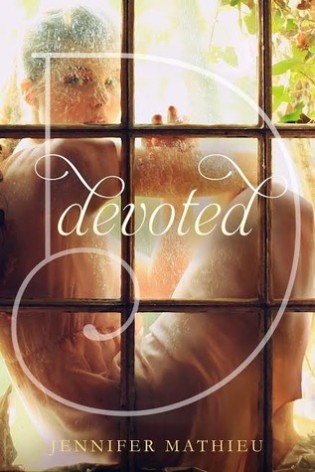 Devoted by Jennifer Mathieu
Published by Macmillan on June 2, 2015
Genres: Young Adult

Rachel Walker is devoted to God. She prays every day, attends Calvary Christian Church with her family, helps care for her five younger siblings, dresses modestly, and prepares herself to be a wife and mother who serves the Lord with joy. But Rachel is curious about the world her family has turned away from, and increasingly finds that neither the church nor her homeschool education has the answers she craves. Rachel has always found solace in her beliefs, but now she can't shake the feeling that her devotion might destroy her soul.
I was lucky enough to read some very early snippets of Devoted and I am so thrilled to have Jennifer Mathieu on the blog today, because the final product is absolutely amazing. Rachel is a part of a family that aligns itself with the Quiverfull movement (think Duggars) and her journey is one that had me riveted from start to finish. Macmillan is letting me give away a finished copy, so don't forget to enter for a chance to win this fabulous story!  First, here's a little bit about the book, which is available today.
You really dove into the world of the Quiverfull movement in this book and it's a community that in very insular.  Can you tell me about where you went for research?
It's funny, because I was researching this book even before I knew I was going to write it!  I'm one of those weirdos who can spend way too long on Wikipedia, and I've always been super interested in extremes in religion as well as cults.  (Trust me, I'm actually a very nice, normal person.)
I'd read about the Quiverfull movement just out of interest, and that interest led me to read this tremendous nonfiction book by Kathryn Joyce called Quiverfull: Inside the Christian Patriarchy Movement.  I was fascinated as a feminist, writer, wife, and mother.  This was a world so completely different from my own, and I wanted to understand what compelled people to become a part of such a world and what happens when you realize you don't fit in. I was also taken by the fact that many of the older girls in these families have to take on so much of the childcare and housekeeping.  I kept thinking about these teenage girls, wondering what it would be like to be one of them.  And course because I write about teenagers, I came up with the idea for DEVOTED.
After I came up with the idea, I started reading tons of blogs and writing by people who have left the Quiverfull world. Mostly women and girls, but a few young men, too.  Vyckie Garrison's No Longer Quivering blog was very helpful to me as was Libby Anne's Love, Joy, Feminism blog.  Cynthia Jeub has blogged about this world, and Homeschoolers Anonymous is another terrific place to go to if you are interested in learning more about this subculture.
And, of course, I met two young women in person – Kathryn Joyce helped me make the connection – and I interviewed them extensively.  One of these women became such a good friend during the course of my writing the book that I dedicated the book to her.
It can be tricky writing about religion and while this isn't a religious book, per say, it is very much about Rachel's crisis of faith.  How did you approach that aspect of the story?
First, I had to know who Rachel was.  That was tricky.  In early drafts it felt too much like information dump.  Like Rachel could be any girl in the Quivefull world and she was just standing in to give information. It felt like a book report.  When I realized I had to explore Rachel's character more, I started doing all these voice and character exercises and letting her speak to me.  (Sorry, I know that sounds corny, but that really is how it works for me!)
When she started to become more fully formed in my mind, I realized she still had a hunger to know God.  She still wanted a relationship with God even though she knew she didn't want to stay a part of her religious community.  It was a tricky tension to explore but fascinating, too.
What I kept reminding myself of as I wrote the book was that most people I know, and this includes me, have gone through that period in our lives when we start to question our own beliefs and the religion in which we were raised.  Or perhaps we were raised with no religion and we wonder about that, too.  So even though I don't know that there are a ton of YA novels out there about religion, I do think Rachel's story is actually more universal than it might initially appear.  Most of us ask ourselves The Big Questions at some point in our lives, whether we identify as atheists, Christians, or whatever.  In fact, I think most of us are still asking The Big Questions!  At least I know I am!
This is your second book. How was writing/publishing this book a different journey than writing/publishing your debut?
I'll be honest.  Writing this book was very hard.  Much harder than writing The Truth About Alice.  When I wrote Alice, I was writing just for me.  I didn't think it would sell, actually.  As I wrote Devoted, I was imagining the readers of Alice thinking, "Wait, she wrote this high school book.  What is this weird religion book that doesn't even take place in high school?"  I did a lot of second guessing.  I struggled to find Rachel's voice and, to be totally frank, I destroyed the very first draft and wrote the book over again.  It was torture in some ways!  But I am so glad I did it.  I can say that now, of course, because I'm pretty proud of the final product.  My editor Kate Jacobs was my guardian angel through this one, and her guidance was so valuable. I feel it pushed me and stretched me as a writer.  I feel like writing Devoted has really made me feel like I can be a published author.  That The Truth About Alice wasn't just some random thing I was able to pull off once.
What are you working on now?
I am working on a story that will be told from two points of view, a teenage boy and a teenage girl.  Like Alice and Devoted, it's set in a small Texas town.  It's about what happens in the aftermath of a kidnapping, and it's about these two teenagers forging a powerful and soul-saving friendship even though their lives are linked by this tragic crime.  It's about overcoming guilt and shame and finding that best friend in the most unexpected place.  It will be out from Roaring Brook in the fall of 2016 and I really, really need to find a title!
 You must be 13+ to enter. Open to residents of the US only.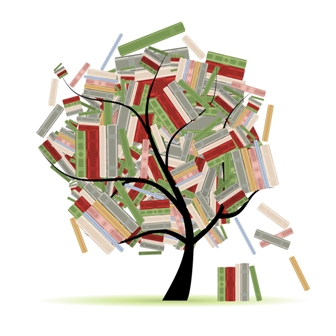 Related Posts