Welcome to my stop no the blog tour for Afterward by Jennifer Mathieu.  I loved this book so much!  It was sad, hopeful and so well-researched.  You can read my review here, if you're interested.  Today, Jennifer is on the blog answering a few of my questions about Afterward.  I am also giving away two finished copies, so make sure you enter for a chance to win!
Here is a little bit about Afterward:
Afterward by Jennifer Mathieu
Published by Macmillan on September 20, 2016
Genres: Young Adult
Goodreads


When Caroline's little brother is kidnapped, his subsequent rescue leads to the discovery of Ethan, a teenager who has been living with the kidnapper since he was a young child himself. In the aftermath, Caroline can't help but wonder what Ethan knows about everything that happened to her brother, who is not readjusting well to life at home. And although Ethan is desperate for a friend, he can't see Caroline without experiencing a resurgence of traumatic memories. But after the media circus surrounding the kidnappings departs from their small Texas town, both Caroline and Ethan find that they need a friend--and their best option just might be each other
You are known for your "ripped from the headlines" books, so was there a particular case that sparked your imagination when you sat down to writ Afterward?
Yes, there was a case back in 2007 near St. Louis that sparked this story.  A young boy was kidnapped from his bus stop and when he was found four days later, police also found a young man who had been kidnapped four years earlier.  He had been held by the kidnapper all that time and had developed what some call Stockholm Syndrome.  He was physically free but mentally unable to leave his captor.  I caught the families' press conferences on CNN one morning – this was long before I'd even written my first published novel!  But a seed was planted and all these years later, I came up with AFTERWARD.  It is very, very loosely based on the real story, of course, and most of the story is totally fictional.
I know that you spoke to a lot of trauma recovery specialists while you were doing research for this book and I noticed that after I read it, I was a little more tense when I went to a crowded public place with my kids.  Did the deep dive into this subject matter ever get to you a little?
In a word, YES.  Truth be told, as a child I was terrified of being kidnapped.  I came of age in the 80s…the era of the missing kids on milk cartons and paper bags.  I was convinced I would be abducted by a bad man in a van.  As a mother it remains one of my greatest fears even though logically I know the odds are highly unlikely.  I'm always going on freerangekids.com to try and gain some perspective on this issue.  One of the therapists I interviewed, Dr. Rebecca Bailey, was tasked with trying to educate me about abduction and also trying to make me feel better about it as a mother!  I totally confessed to her that I was terrified of this sort of event.  She has worked with some very high profile kidnap victims and she is a mom, too, so she totally got it.  The mental health experts I interviewed were really amazing.  I will tell you at one point while writing this book I lost track of my son at a park and I was in an absolute panic.
Music is a big part of Caroline and Ethan's friendship, so how did you choose the bands they would love?  Are they your favorites as well?
Well, because Ethan and Caroline play drums and guitar The White Stripes were a natural fit.  I do like them, and I like Green Day, too, but I'm not the biggest fan in the world, necessarily.  I wanted to pick older groups and not name drop current popular groups because that always makes YA writers seem like they're trying too hard and it can date the piece.  I made a little playlist for Ethan and Caroline and I honestly think The White Stripes's "I Believe We're Going to be Friends" is just so perfect for the two of them.  I also name drop the English punk band X-Ray Spex because Caroline is the kind of girl who is into punk, and I love name dropping punk bands for young readers.  That was my favorite genre of music growing up and I still love it.  It was so much fun to have Ethan and Caroline bond over music because music has been a huge part of my life and I know finding people that like the same music as you, especially when you're young, is one way of finding your tribe.
What are you working on now?
I'm so excited about my next book!  It's called MOXIE and it's set to come out in the fall of 2017 also from Roaring Brook Press.  It's about a teenage girl named Vivian Carter who is growing up in the small Texas town of East Rockport.  Her mom is a former member of Riot Grrrl, this feminist punk rock movement from the 90s that came out of the Pacific Northwest.  Frustrated by the sexist culture at her school, Vivian adopts her mom's Riot Grrrl techniques and anonymously starts the Moxie movement at her high school in an effort to combat what's happening there.  The girls participate in all sorts of stunts and protests to fight back against sexism.  But soon the movement grows out of control and Vivian is forced to make some difficult choices.  Plus there's a romance!  And zines!  And it's awesome!  I cannot tell you how excited I am about this book.  It's the most fun I've had writing a novel, I think.
Thanks for being on the blog today, Jennifer! I loved Afterward and OMG Moxie sounds AMAZING!  I am giving away two copies of Afterward, so please enter for a chance to win!
Giveaway
Two finished copies of Afterward by Jennifer Mathieu
Open internationally. You must be 13+ to enter.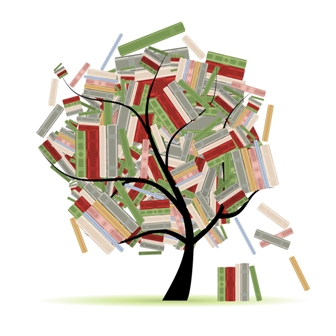 Related Posts