THE TRUTH ABOUT ALICE is one of those books that is relatable and timely.  I have made it my mission this year to talk about this book as much as possible because I think it has so much to say to both teens and adults.  Jennifer was kind enough to answer a few of my questions about ALICE.  First, here's a little bit about the book: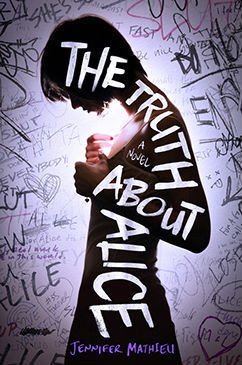 The Truth About Alice
Author:
Jennifer Mathieu
Category:
Young Adult
Publisher:
Roaring Brook Press
Release Date:
6-3-14
Everyone has a lot to say about Alice Franklin, and it's stopped mattering whether it's true. The rumors started at a party when Alice supposedly had sex with two guys in one night. When school starts everyone almost forgets about Alice until one of those guys, super-popular Brandon, dies in a car wreck that was allegedly all Alice's fault. Now the only friend she has is a boy who may be the only other person who knows the truth, but is too afraid to admit it. Told from the perspectives of popular girl Elaine, football star Josh, former outcast Kelsie, and shy genius Kurt, we see how everyone has a motive to bring – and keep – Alice down. –
Goodreads
THE TRUTH ABOUT ALICE is set in a small town and the small town setting is really an integral part of the story. What is it about small towns that you find so fascinating?

I'm fascinated by small towns, it's true, even though I wasn't raised in one.  In fact, I grew up in the sprawling suburbs/urban fringe of Washington, D.C.  When I was in high school, I loved the film The Last Picture Show based on the Larry McMurtry novel, and I still adore the novel Peyton Place.  I think I sort of romanticized this idea of getting to live in a place where everyone knew each other – that sense of community and shared history was very appealing.  As I got older, I realized that while that may be true to a degree, living in a small town can also be claustrophobic, and once you have a label, you're stuck with it. Similar to what some workplaces or school communities are like on some level, I think.  I wanted THE TRUTH ABOUT ALICE to show both sides of small town life.  For a character like Elaine, the small town is comforting, rewarding even.  But for Alice it becomes a personal Hell.

The issue of "slut shaming" is at the core of this story and it's something that you've been wiring about a lot as you embark on your ALICE tour. Can you tell me what slut shaming is and why you made it the focus of this book?

Well, I didn't set out to write a slut-shaming book.  In fact four years ago I didn't even know the term existed although I was familiar with the concept as an example of sexist behavior.  I knew from the start that I wanted to write a novel in multiple voices about a girl who is ostracized in a small town.  Almost instantly I knew she would be ostracized for something she'd done sexually because, frankly, that is one of the biggest ways that our culture tends to ostracize and isolate girls.  We make fun of or judge their sexual behavior.

I like the definition of slut-shaming that Christa Desir used in her post for a Teen Librarian Toolbox post – slut shaming is the process in which women are attacked for their transgression of accepted codes of sexual conduct.  And women are always held to these nebulous, ridiculous, ever-changing codes, and we never hold men to those same codes, you know?  Think about all the words we use to describe a woman society considers promiscuous – slut, whore, ho, etc.  But we describe sexual men as players.  Boys are told they need to be sexually aggressive and sleep with lots of girls to be considered a "man" (which is just as damaging for boys) and girls are given this very thin line to walk between prude and slut.  I would rather we create a culture where boys and girls are both taught to make healthy, responsible sexual choices that fulfill them physically and emotionally.

You had to create several points of view in order to tell this story. How did you approach that, from a writing standpoint?

The voices in this story came quite easily to me, but the plotting and planning did take a lot of work because there are multiple flashbacks and interweaving timelines.  I had the back stories in my mind ready to go when I started writing them and the characters themselves were never an issue, but organizing all my thoughts in terms of a greater plot did take work.  I've attached a picture you can share where I was trying to keep track of all the voices – and that was several drafts into the process.  Initially I had more characters, but I'm glad my agent suggested cutting back because I think it would have been too much for the reader – and for me! – to keep track of.

What are you working on now?

I am currently finishing up a book titled DEVOTED – also with Roaring Brook Press.  It's about a 17-year-old girl named Rachel Walker who lives in a similar setting as the one found in THE TRUTH ABOUT ALICE – a small, semi-rural Texas town.  Rachel is part of very religious community – some might even qualify it is as a cult.  She has never been to regular school, never cut her hair, never worn pants, and she's expected to marry at a relatively young age and have a lot of children.  But she's a naturally inquisitive person, and she's curious about the secular world that her family and community have turned their backs on.  It's about how she starts to question what she actually believes and what she really wants to do with her life.
Thank You, Jennifer!  The Macmillan team has also produced some short Instagram videos based on the different characters, Like Elaine and Josh.  You can also visit the other tour stops!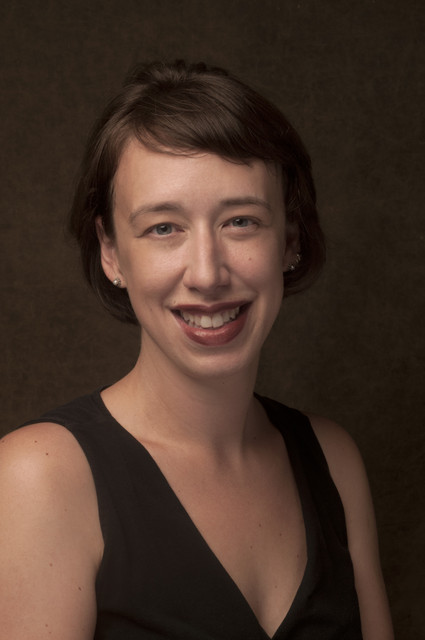 Jennifer Mathieu started writing stories when she was in kindergarten and now teaches English to middle and high schoolers. She lives in Texas with her husband, her son, her dog, and two cats. Nothing bad has ever been written on the bathroom stall about Jennifer. At least she doesn't think so. This is Jennifer's debut novel.
Website: http://jennifermathieu.com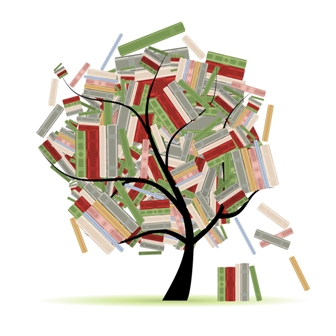 Related Posts