A Study In Charlotte by Brittany Cavallaro
Narrator: Graham Halstead, Julia Whelan
Series: Charlotte Holmes #1
Published by Harper Collins on March 1, 2016
Genres: Young Adult, Mystery
Goodreads

The last thing Jamie Watson wants is a rugby scholarship to Sherringford, a Connecticut prep school just an hour away from his estranged father. But that's not the only complication: Sherringford is also home to Charlotte Holmes, the famous detective's great-great-great-granddaughter, who has inherited not only Sherlock's genius but also his volatile temperament. From everything Jamie has heard about Charlotte, it seems safer to admire her from afar.

From the moment they meet, there's a tense energy between them, and they seem more destined to be rivals than anything else. But when a Sherringford student dies under suspicious circumstances, ripped straight from the most terrifying of the Sherlock Holmes stories, Jamie can no longer afford to keep his distance. Jamie and Charlotte are being framed for murder, and only Charlotte can clear their names. But danger is mounting and nowhere is safe—and the only people they can trust are each other.
The tagline for this book says you've never seen Watson and Holmes like this before and, at least for me, this turned out to be true.  There have been many, many retellings and re-stagings of the Holmes and Watson relationship, and while this book adds to an already crowded field, I think it did an excellent job and I really enjoyed it.  In A Study in Charlotte, we are in a world where Holes and Watson actually existed and Sir Arthur Conan Doyle was merely the editor that put Watson's famous writings into book form.  The two families are famous and both have brought that fame into modern times with varying degrees of success. The Holmes family has produces an endless line of prodigies and has grown their wealth, while the Watson family lives in more humble circumstances, thought still participating in events that involve their originator.  When the two teen members of these esteemed families meet in a Connecticut boarding school, the fun really begins.  The story is told from Watson's point of view, and so we see the way his family's legacy makes him feel obligated to not only help Charlotte but almost babysit her, at times. He has been told stories about the amazing Charlotte Holmes his whole life, and so she had been built up in his head to the point of almost worship.  It was interesting watching the two-dimensional figure in Watson's head get dismantled and rebuilt into a fully formed person with extreme intelligence and big flaws.  He had to get to know her as a person, not as a clipping from the newspaper. The mystery and the personal relationships were well balanced in this book, as Watson and Holmes try to figure out who is trying to frame them as they navigate their complicated feelings for each other.  Along the way, we get a glimpse into their lives and how the weight of their famous last names has shaped their realities.  You could argue that the burden has been heavier for Charlotte, and much like the original Holmes, she deals with it in some pretty self-destructive ways.  The mystery was well paced and fun to try to figure out, and I really liked their back and forth as they became friends.  It was a really fun and entertaining story, and I think whether or not you are a big fan of Sherlock Holmes, you will find A Study in Charlotte enjoyable.
While there is a very small part where Charlotte narrates at the end, 99.9% of the story is told by Watson.  It was well done, with the small criticism that the English accents were a trad iffy.  That did not lessen my enjoyment, however, and Graham Halstead did a good job.  While the main mystery was solved, I can see a larger mystery arc developing, which I assume will be carried to the next book.  I am glad I decided to give this book a chance and I am looking forward to the next installment.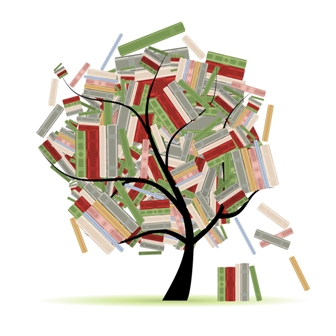 Related Posts