Welcome to my stop on the tour for The Fearless by Emma Pass!  In a market where there are many, many dystopian stories, I thought this one felt very relevant to today's world.  Emma Pass has shared a little bit of the history of The Fearless and how a medicine with good intentions went very, very wrong.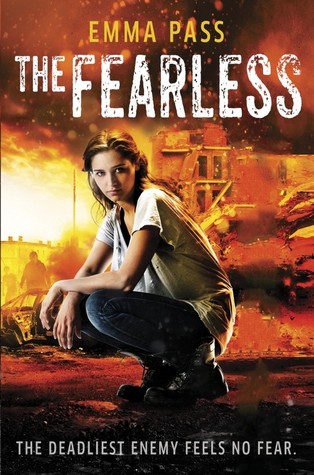 The Fearless by Emma Pass
Published by Random House on April 14, 2015
Genres: Young Adult

The Deadliest Enemy feels no fear. When the Fearless invaded, they injected everyone in their path with the same serum that stripped them of humanity. Life became a waking nightmare. Cass has the invasion seared in her memory. Seven years later, she and her brother, Jori, are living on Hope Island in a community of survivors. No one can enter, and no one can leave. It's the only way to stay safe. But when Hope Island's security is breeched and Jori is taken by the Fearless, Cass will risk everything to get him back.
Extract taken from Chapter Two of The Darkest Hour: A History of the Fearless and the Invasion of the UK by N.H. Tamala.
In 2013, a drug called Neurophyxil was developed by a UK company called Pharmadexon. This drug was, to put it bluntly, revolutionary. At the time, it was estimated that Post Traumatic Stress Disorder (PTSD) among military personnel was set to rise by up to 12% each year until 2018. PTSD causes serious problems such as flashbacks, aggression and insomnia and can start many years after the event that triggered it. But the drug developed by Pharmadexon looked set to change all that.

The drug, also known as Neurotrypthine Hydrochloride, was a partial dopamine agonist in the fourth generation of atypical antipsychotics. It had antidepressant properties and was found to promote enhanced augmentation of brain-derived neurotrophic factor in the infralimbic prefrontal cortex. This made it particularly effective in treating PTSD in users who were being regularly exposed to trigger events.

Because of the desperate need for an effective treatment for PTSD sufferers within the military, trials for the drug were shortened and it began to be administered to military personnel on active service just a year after the drug was first manufactured. By the Autumn 2014, around 95% of UK and Allied military personnel were taking Neurophyxil. The drug appeared to start working incredibly quickly – just 5 days after beginning treatment – and the effects were dramatic.

Although soldiers still suffered stress reactions to trigger events, their stress levels receded far quicker than those who were not taking the drug. There was a noticeable decrease in nightmares, depression and emotional outbursts. In all, levels of PTSD and other emotional disturbances decreased by almost 90%. Neurophyxil was hailed as a miracle drug and its creators tipped for a Nobel Prize.

Then it all went wrong.

During the first year of use, it was discovered that approximately half of all the soldiers taking Neurophyxil reported increased energy and motivation, as well as enhanced strength in combat situations. Levels of anxiety when entering combat situations also fell, and there was initially great excitement as it appeared that Neurophyxil not only had an effect on stress levels after trigger events but also helped to control fear itself. However, there was also a more sinister side effect, which it was later discovered the government and Pharmadexon had colluded to cover up: among a small percentage of users, there was an increase in aggression.

Although how this happened is still the topic of hot debate, with the finger of blame being pointed at many different parties, a few months later the formula for the drug fell into enemy hands. It was strengthened so that the side effects began immediately, with the aggressive tendencies it caused greatly enhanced. The drug was forced on both the military and ordinary civilians, who became known as the Fearless, and in turn were instructed to force it on others. Because of their lack of fear and other effects caused by the new formula – greater strength and speed, better hearing, vision and sense of smell and enhanced immunity to injury – and because in many cases, the attack came from within military and defence units as their own members 'Altered' and became Fearless, forces trying to fight the Fearless quickly became overwhelmed and fell. Country after country was overtaken until finally, the Fearless armies reached the UK – chickens coming home to roost, some might say.

But what happened on that terrible night – afterwards labeled The Invasion? How did anyone survive? In the next chapter, I find out.
Visit the other tour stops!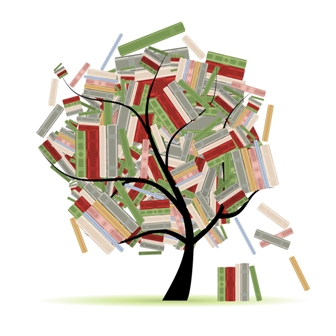 Related Posts