I received this galley in consideration for an honest review.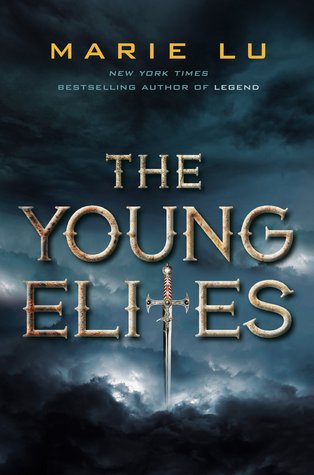 The Young Elites by Marie Lu
Series: The Young Elites #1
Published by Penguin on October 7, 2014
Genres: Young Adult, Fantasy
Goodreads

A decade ago, the deadly illness swept through her nation. Most of the infected perished, while many of the children who survived were left with strange markings. Adelina's black hair turned silver, her lashes went pale, and now she has only a jagged scar where her left eye once was. Her cruel father believes she is a malfetto, an abomination, ruining their family's good name and standing in the way of their fortune. But some of the fever's survivors are rumored to possess more than just scars—they are believed to have mysterious and powerful gifts, and though their identities remain secret, they have come to be called the Young Elites.
Teren Santoro works for the king. As Leader of the Inquisition Axis, it is his job to seek out the Young Elites, to destroy them before they destroy the nation. He believes the Young Elites to be dangerous and vengeful, but it's Teren who may possess the darkest secret of all. Enzo Valenciano is a member of the Dagger Society. This secret sect of Young Elites seeks out others like them before the Inquisition Axis can. But when the Daggers find Adelina, they discover someone with powers like they've never seen. Adelina wants to believe Enzo is on her side, and that Teren is the true enemy. But the lives of these three will collide in unexpected ways, as each fights a very different and personal battle. But of one thing they are all certain: Adelina has abilities that shouldn't belong in this world. A vengeful blackness in her heart. And a desire to destroy all who dare to cross her.
After her fabulous Legend series, I was very excited to pick up Marie Lu's new book.  The Young Elites was a complex world, but one that was well built.  I was immediately drawn in to Adelina's pain and fury as she tries to come to terms with the very dangerous turns her life has taken.  As she embarks on a new and strange life, we are also shown her history, as well as some perspectives from other characters.  The result was a story that I felt was laid out in a way that allowed me to get a full view of what was going on.  That full view didn't mean there were no surprises, though.  There were fights, political games, and twists around ever corner,  and that made it a very engaging a quick read for me.  One thing I loved about all of the members of the secret society Adelina discovers is that everyone is scarred, either physically or emotionally.  Adelina herself is missing an eye, while others hold almost unspeakable pain inside.  In every hero story, there is always a price to have a special power, and I am really glad that Marie Lu made sure that we saw the way their gifts left their marks, so to speak.
The Young Elites had a lot of darkness to it.  I was expecting more of a straight-up hero type story, but what I got was a book with a lot of really delightful gray area when it came to the right and wrong of The Dagger Society.  All of the members of this secret organization were survivors of terrible trauma and I was  glad that their background were reflected in the way they functioned and in their relationships with each other.  As for Adelina, I never really felt like I got a grip on her character.  However, I don't think that's a bad thing, necessarily.  She went through a huge amount of change in this first book, and I can see that if we don't know her, it is because she is still being formed.  As a blood fever survivor, and someone who has been told she was worthless her whole life, I didn't feel as if she really knew herself, either.  The Young Elites was the start of a series that I can tell will be extremely addictive.  With so many twists and turns the the first book, alone, I can only imagine what the rest of the series has in store for its readers.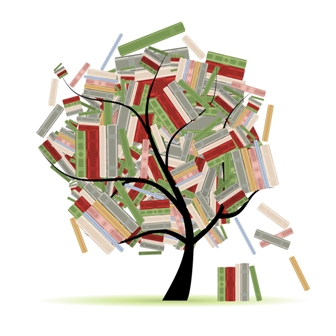 Related Posts