The Bone Witch by Rin Chupeco
Series: The Bone Witch #1
Published by Sourcebooks on March 7. 2017
Genres: Young Adult, Fantasy
Goodreads

Tea is different from the other witches in her family. Her gift for necromancy makes her a bone witch, who are feared and ostracized in the kingdom. For theirs is a powerful, elemental magic that can reach beyond the boundaries of the living—and of the human.

Great power comes at a price, forcing Tea to leave her homeland to train under the guidance of an older, wiser bone witch. There, Tea puts all of her energy into becoming an asha, learning to control her elemental magic and those beasts who will submit by no other force. And Tea must be strong—stronger than she even believes possible. Because war is brewing in the eight kingdoms, war that will threaten the sovereignty of her homeland…and threaten the very survival of those she loves.
I was skeptical as to whether or not this book would be a good fit for me, but let me tell you that I really, really enjoyed it!  Tea leads a quiet life with a big family, surrounded by older siblings and a chaotic but fairly loving environment.  When family tragedy strikes, her powers are dramatically exposed and she must leave to train her rare gifts in a new city with people she's never met.  The world of The Bone Witch was magical and fascinating.  Every person gets something called a heart's glass, a sort of necklace that shows the world who you are and what you're feeling.  The concept of the heart's glass was one of my favorite parts of the story and much of the book revolves around its meaning in society.  The world of the asha is complicated by a strict hierarchy and the amount of detail shared about how it works and how Tea had to navigate her way through it was one of many aspects of The Bone Witch that made it a fully immersive storytelling experience.  Although Tea's powerful gifts were sought after, Bone Witches also faced prejudice and danger from enemies.  Much of the book was about Tea's journey, of course, but it also introduced relationships and political intrigue that I know will play a part in the next installment.
The Bone Witch starts at the end with the storytelling vehicle being a bard, who travels to find Tea and persuade her to tell her story.  I really loved getting both voices because we hear Tea's own view of her life and we also get see her as the bard sees her.  I thought it was invaluable in creating a full portrait of who Tea is, especially since so much about how she got to the place where the story started was a mystery.  The two audiobook narrators do a fabulous job with their parts.  Emily Woo Zeller, in particular, does an outstanding job of really creating the characters from the handsome prince to the mean asha who trains Tea, to the friends she makes along the way.  She helps bring them to life and if she is able to read the next book, I will definitely be listening to it!  If you are a lover of fantasy, especially those set in unique worlds, I highly recommend reading or listening to The Bones Witch.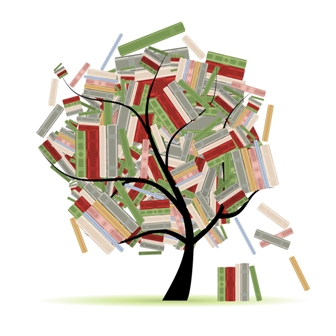 Related Posts