I received this galley in consideration for an honest review.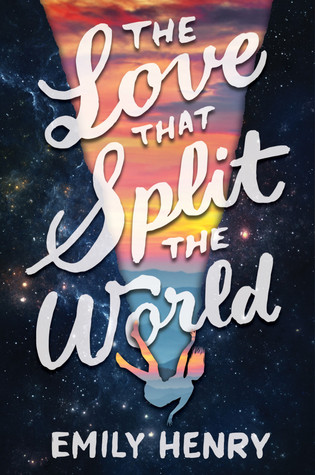 The Love That Split The World by Emily Henry
Published by Penguin on January 26, 2016
Genres: Young Adult, Science Fiction, Magical Realism
Goodreads

Natalie Cleary must risk her future and leap blindly into a vast unknown for the chance to build a new world with the boy she loves.

Natalie's last summer in her small Kentucky hometown is off to a magical start... until she starts seeing the "wrong things." They're just momentary glimpses at first—her front door is red instead of its usual green, there's a pre-school where the garden store should be. But then her whole town disappears for hours, fading away into rolling hills and grazing buffalo, and Nat knows something isn't right.

That's when she gets a visit from the kind but mysterious apparition she calls "Grandmother," who tells her: "You have three months to save him." The next night, under the stadium lights of the high school football field, she meets a beautiful boy named Beau, and it's as if time just stops and nothing exists. Nothing, except Natalie and Beau.
In many ways, Natalie is your average recent high school grad; she is looking forward to college, making real plans for her future, and having mixed feelings about leaving her small home town.  You quickly realize, though, that Natalie is also seeing and experiencing things that can't really be explained.  More and more, those things become real and the odd tings that she has experienced her whole life, like Grandmother, start to make more sense. Juggling elements of contemporary, science fiction, and magical realism, The Love That Split the World pulled at all of my heart strings while taking me back to that weird time when you're not quite a high schooler, and not yet a college student, either.  Much of the story also involves Natalie simply searching for a sense of her own identity.  That time between high school and college is enough, but Natalie's simultaneous desires to both leave and stay, paint the perfect backdrop for the story.  On top of the big life change that is looming in Natale's future is her increasing feelings of not really being connected to the culture to which she was born.  As a  Native American being raised by a white family, her curiosity about her culture and who she is has always lead her parents to think that Grandmother is a manifestation of Natalie's desire to know more about herself.  Grandmother does play that role, but as the story slowly presents itself, it become much more than that.  The stories that Grandmother tells Natalie are all form the religious beliefs and folklore of Native American culture and they also hold the answers to many of Natalie's questions about what is happening to her and to Beau.  She embarks on a journey to find answers that take her everywhere from psychology grad students to alternate realities.   All the while, she is trying to figure out how she feels about her intense relationship with Beau and the realization that her mother knew more than she was letting on. Needless to say, I had a really hard time putting this book down.
I can't say that The Love That Split The World is all science fiction, but neither is it all magical realism.  Rather, it is somewhere in between, which is kind of fitting for the story.  I was able to appreciate the sheer entertainment value of this book, because it was really good and I loved reading it, but I also appreciated the skill it took to put this story together.  There were a lot of moving pieces, but the author managed to keep them all going without being confusing, which is always tricky when you're dealing with time travel elements.  Along with everything else, it was also a wonderful love story.   It was sweet, poignant, and a little sad.  It struck a great balance, in other words, and I really cared about Natalie and Beau.  The Love That Split the World is getting a lot of attention, and I have to say that I think it's well deserved.  It's a very complex and creative story that was well executed and has lingered in my mind since I finished reading it.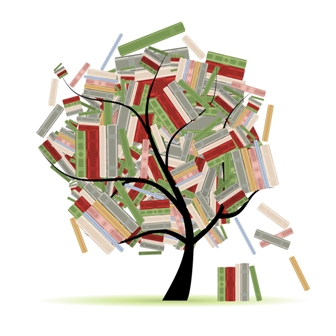 Related Posts