Today's review is a part of the Spirit Blog Tour, hosted by The Midnight Garden.  I might be new to this fandom, but after reading the first three books and novellas, I can see why it has so many devoted fans.  Don't forget to check out the tour site to find the other tour stops and ways that you can download extras and get some inside info into this addictive series.
Spirit
Author:
Brigid Kemmerer
Category:
Young Adult
Publisher:
K Teen
Format:
eGalley
Release Date:
5-28-13
Hunter Garrity just wants to be left alone. He's learned the hard way that his unusual abilities come at a price. And he can't seem to afford any allies. He's up to his neck in hostiles. His grandfather, spoiling for a fight. The Merrick brothers, who think he ratted them out. Calla, the scheming psycho who wants to use him as bait. Then there's Kate Sullivan, the new girl at school. She's not hostile. She's bold. Funny. Hot. But she's got an agenda, too. With supposedly secret powers rippling to the surface everywhere around him, Hunter knows something ugly is about to go down. But finding out what means he'll have to find someone he can trust. –
Goodreads
Let me tell you that while I have enjoyed this whole series, Spirit really takes things to the next level.  We got to know Hunter in Storm and my opinion of him was as a semi-rebel who may or may not be trustworthy.  This characterization was continued in Spark as his dealings with the Merricks become even more suspect.  Now we're finally getting to know Hunter's story from Hunter's point of view and I was not expecting the dark and sad way that Hunter thinks about his life and his family.  I think that this book let's the reader see the brutality of the Guides and how their way of life has such a detrimental impact on the kids that they train.  Kate's character was very interesting, for that reason.  Through Kate, we see a different view of the Guides and we're also able to discover more about Hunter, who is still trying to unravel the mystery behind the death of his dad and his uncle.  It was very well done and I really felt like this added perspective made the series even more amazing.
This series stands apart for me because it approaches having powers much in the same way my beloved TV show Misfits did.  Having a power is not necessarily a gift.  Powers isolate you. They put you in danger.  I don't want to read a story about a kid who can control the elements and then hear about how awesome life is.  I want to know that these powers are an extreme complication and mean that having a normal life is nearly impossible.  That is exactly what Brigid Kemmerer has done and I love, love, love it.  These teens are a little bit broken by everything they have had to witness and deal with and Hunter might be the most broken of all.  He is tough, yes, but there is intense vulnerability in his character and the way he is written is a wonderful balance of those two things.  I was absolutely riveted by this story from beginning to end!  The action, the emotional story lines, Hunter's difficult choices, and his still lingering grief over his dad were all expertly woven into a very intense story.  If you have not started this series, yet, please don't put it off any longer.  If you are wondering if Spirit as good as the other books in the series, the answer is a resounding YES.
I received this galley in exchange for my honest review.
Find Brigid Kemmerer online:
Website
Twitter
Facebook
If this review wasn't enough of an incentive, I also have the first chapter of Spirit for you to read!  Click on the link below and ENJOY.
Spirit – Chapter One – Brigid Kemmerer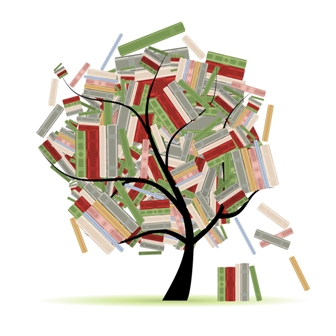 Related Posts