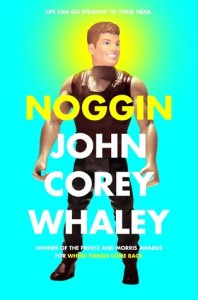 Noggin
Author:
John Corey Whaley
Category:
Young Adult
Publisher:
Atheneum Books
Release Date:
4-8-14
Listen — Travis Coates was alive once and then he wasn't. Now he's alive again. Simple as that. The in between part is still a little fuzzy, but he can tell you that, at some point or another, his head got chopped off and shoved into a freezer in Denver, Colorado. Five years later, it was reattached to some other guy's body, and well, here he is. Despite all logic, he's still 16 and everything and everyone around him has changed. That includes his bedroom, his parents, his best friend, and his girlfriend. Or maybe she's not his girlfriend anymore? That's a bit fuzzy too. Looks like if the new Travis and the old Travis are ever going to find a way to exist together, then there are going to be a few more scars. Oh well, you only live twice. –
Goodreads
Noggin, with its strange premise, is sure to catch everyone's attention.  While the plot seems bizarre and a bit unrealistic, stick around, because what the story turns into is one of the most thoughtful and entertaining books I've read this year.  We've all heard about the Rip Van Winkle story, where you wake up and the people you loved have lived and died, but in Noggin, everyone is still around, they've just moved on with their life while Travis was in stasis.  I can't imagine grieving someone and then having them come back.  To Travis,  it's been two weeks, to his loved ones, it's been five years.  This is the crux of the struggle that everyone faces when they welcome him back to his life that's not exactly new, but nothing like it used to be, either.  The author captured everyone's confusion so well, but especially the toll it took on his parents.  John Corey Whaley writes grief very well, which I remembered thinking when I read Where Things Come Back, but it added a very poignant dose of realism to a premise that seemed implausible from the outside.  Travis's relationship with his girlfriend, Cate, illustrated his struggle with being alive again.  Without wanting to give to much away, I loved the way it was done and the bittersweet resolution was perfect, in my mind.
There was something so heartbreaking about this story.  To be alive again, but finding that five years has changed almost everything you know about your life, including the people you loved the most, was fascinating to read.  It also left a hole in my heart.  Travis has to go back to high school while his friends are in college all while coming to terms with a new body. On top of that, he must face the aftermath of his terminal illness, even though he is no longer acutely sick.  He is a medical freak to some people and a miracle to others.  The supporting characters in this book added so much to the story.  While Travis must face his new reality, his best friend is forced to face a truth that he was able to deny while Travis was "away", and I really loved that interaction.  His new best friend provided him with a lot of insight and great one-liners.    In many ways, his return forced a lot of difficult situations out into the open, and so that question was always lurking in his mind: was the world better off when Travis was gone?  Travis understandably wants to pick up his life where he left it,  and his journey to discover that you can't go back was funny and sad and amazingly written.   I give Noggin my highest recommendation.  It will make you laugh, and cry, and think about your own mortality in new and weird ways.  Make sure you read this book.
I received this galley in exchange for my honest review.
Find John Corey Whaley Online:
Website
Twitter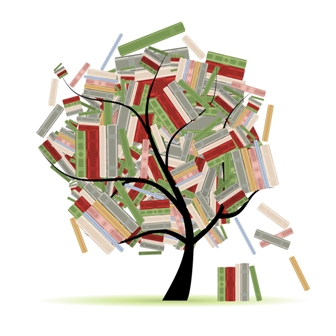 Related Posts