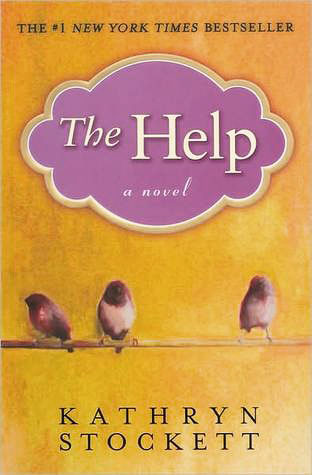 The Help by Kathryn Stockett
Published by Random House on February 10, 2009
Genres: Fiction, Historical Fiction
Goodreads


Twenty-two-year-old Skeeter has just returned home after graduating from Ole Miss. She may have a degree, but it is 1962, Mississippi, and her mother will not be happy till Skeeter has a ring on her finger. Skeeter would normally find solace with her beloved maid Constantine, the woman who raised her, but Constantine has disappeared and no one will tell Skeeter where she has gone.

Aibileen is a black maid, a wise, regal woman raising her seventeenth white child. Something has shifted inside her after the loss of her own son, who died while his bosses looked the other way. She is devoted to the little girl she looks after, though she knows both their hearts may be broken.

Minny, Aibileen's best friend, is short, fat, and perhaps the sassiest woman in Mississippi. She can cook like nobody's business, but she can't mind her tongue, so she's lost yet another job. Minny finally finds a position working for someone too new to town to know her reputation. But her new boss has secrets of her own.

Seemingly as different from one another as can be, these women will nonetheless come together for a clandestine project that will put them all at risk. And why? Because they are suffocating within the lines that define their town and their times. And sometimes lines are made to be crossed.

In pitch-perfect voices, Kathryn Stockett creates three extraordinary women whose determination to start a movement of their own forever changes a town, and the way women--mothers, daughters, caregivers, friends--view one another. A deeply moving novel filled with poignancy, humor, and hope, The Help is a timeless and universal story about the lines we abide by, and the ones we don't.
In the small town where I grew up, there was one movie theater with two screens. One of the screens was the standard size and the other was very small, and upstairs. The bathrooms were odd, too. As you went into the little alcove where the doors were, there were actually two identical entrances, although only one led to the actual bathroom. It wasn't until someone, maybe my mother, pointed it out to me that I realized the extra theater and doors were a remnant of a society that was once segregated by law. I was so naive. It was as if I believed that when segregation was once and for all abolished, the buildings were destroyed along with the archaic practice. It's like that everywhere in the South. You see the evidence of the past, but this is the society in which you live when you read The Help. The snootiest royal with the most rigid manners has nothing on the middle class white women in this book. There are clear lines between black and white, rich and poor, and Lord help you if you try to cross one.
The interesting thing about this book is that the author, Kathryn Stockett, is relatively young (42) and grew up post-segregation. However, just because the laws were taken off the books doesn't mean that the social norms didn't stay behind. She wrote this interesting article about growing up in Jackson in the 1970s and about her housekeeper/nanny, Demetrie. She is also involved in a lawsuit brought against her by her brother's own housekeeper. It could be a book in itself, I'm sure, but it shouldn't distract anyone from the wonderful way this story is told.
The person that I felt changed the most in this book was Skeeter. Skeeter has a place amongst the well-to-do in Jackson because her family has money. She went to the right schools and belongs to the right clubs, but she doesn't really fit in. She watches her friends settle into their lives and seems to want a little bit more, but is unsure how to go about getting it because rebellion simply hasn't been bread into her. If you've read the book, you know, and if you haven't I won't spoil it. To make a long story short, Skeeter decides to impress a publisher in New York by writing the stories of black maids that work for white families in Jackson. The book does an impressive job of making you feel the danger, both socially and physically, that something like this could bring to anyone's life at that time. However, I really don't think that it was Skeeter's goal to change the world or even Jackson, Mississippi. I think she wanted to get the hell out of Jackson and find something bigger and more exciting to do with her life. The book was her ticket to New York. You see her being tugged from all directions by her life. She feels an obligation to her ailing mother, the boy that she loves, and to her friends. None of those things ultimately matter more than the book and her determination to finish it. She comes to truly care about the black community that, against all odds and social practices, has accepted her the way her friends and family never could. I love the transformation.
The second relationship that shot right to my heart was the one between Aibileen and Mae Mobley. I'm sure that women all over the country with Mommy issues feel the same way. I found myself worrying about Mae Mobley. Would she be treated terribly by her mother? What would become of her? Would she be different or would she grow up to hold the same prejudices as her mother?
I know a book is good when I wish for a sequel, or at least some sort of wrap-up. I would like to think that Mae Mobley grows into someone who has compassion and rejects the hate that surrounds her. We know that Skeeter finds her way and that Minny finds her independence, but I wondered about Aibileen. With no husband and no children, does she find happiness again? Does she find satisfaction in her new job? Does she ever see Mae Mobley again? I wish I knew.
Did you read this book? I would love to hear what you think. Do you wonder about the characters like I do? Are you excited to see the movie?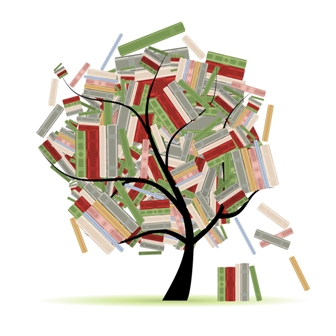 Related Posts