I received this galley in consideration for an honest review.
A World Without You by Beth Revis
Published by Penguin on July 19, 2016
Genres: Young Adult
Goodreads

eventeen-year-old Bo has always had delusions that he can travel through time. When he was ten, Bo claimed to have witnessed the Titanic hit an iceberg, and at fifteen, he found himself on a Civil War battlefield, horrified by the bodies surrounding him. So when his worried parents send him to a school for troubled youth, Bo assumes he knows the truth: that he's actually attending Berkshire Academy, a school for kids who, like Bo, have "superpowers."

At Berkshire, Bo falls in love with Sofía, a quiet girl with a tragic past and the superpower of invisibility. Soíia helps Bo open up in a way he never has before. In turn, Bo provides comfort to Sofía, who lost her mother and two sisters at a very young age.

But even the strength of their love isn't enough to help Sofia escape her deep depression. After she commits suicide, Bo is convinced that she's not actually dead. He believes that she's stuck somewhere in time—that he somehow left her in the past, and that now it's his job to save her. And as Bo becomes more and more determined to save Sofía, he must decide whether to face his demons head-on or succumb to a psychosis that will let him be with the girl he loves.
A World Without You was a departure for Beth Revis, who is known for her excellent sci-fi stories.  The story opens as Bo is facing the suicide of his girlfriend, who suffered from depression and was a fellow student at a school/treatment facility.  There is no big reveal about Bo, you know he is mentally ill and suffers from delusions, but knowing that doesn't keep you from getting sucked into his world.  In fact, it helped me understand how deeply he believed them and how much he needed Sofia to be missing in time, rather than gone.  The pain he felt after his girlfriend's suicide made his delusions a place of comfort. Slowly, however, they start to fall apart and when the school where he is staying starts taking chances with student safety, that compounds his anxiety about what is real and what isn't.  There was a part of me that wanted Bo's delusions to be real because it obviously made coping so much easier, but the heartbreaking reality was that he wasn't getting better. There was also something so sad and touching about viewing his illness as a power.  He also gave these powers to his fellow students, who also suffered from mental illnesses.  That which made him feel powerless, made him special in his delusions.  It was heartbreaking.
There are actually two narrators in A World Without You, Bo and his sister, Phoebe.  I am so glad that we got to see Phoebe's point of view because it really added to the emotional impact. Bo's mental illness didn't just change his life, it changed the life of his family, as well.  While the person with the mental illness suffers uniquely, I appreciated that we got to see the family's struggles, as well.  Phoebe's voice was such an honest take on what it feels like to be left behind when someone you love has a mental illness.  As a reader, we got to see the financial impact, the impact on their parents' relationship, and the impact on their sibling relationship.  The pain and sadness and love wrapped up in Phoebe's side of the story really helped me to feel what Bo's family went through, and how much his illness broke their hearts, even if they didn't always show it.  A World Without You was an engrossing and heartbreaking book.  It was well researched and handled the subject matter in a sensitive way without glossing over the realities of mental illness.  I thought about this book a lot after I finished it, and anyone looking for a book that will open up discussion should definitely give A World Without You a try.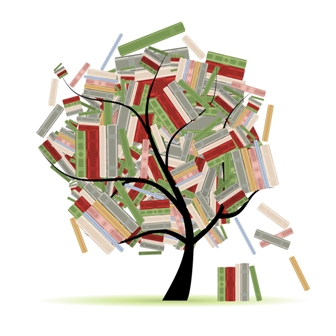 Related Posts