Bloodlines
Author: Richelle Mead
Narrator: Emily Shaffer
Performance: Excellent
Publisher: Penguin Audio
Available Now
Sydney is an alchemist, one of a group of humans who dabble in magic and serve to bridge the worlds of human and vampires. They protect vampire secrets – and human lives. When Sydney is torn from her bed in the middle of the night, at first she thinks she's still being punished for her complicated alliance with dhampir Rose Hathaway. But what unfolds is far worse. Jill Dragomir – the sister of Moroi Queen Lissa Dragomir – is in mortal danger, and the Moroi must send her into hiding. To avoid a civil war, Sydney is called upon to act as Jill's guardian and protector, posing as her roommate in the last place anyone would think to look for vampire royalty – a human boarding school in Palm Springs, California. But instead of finding safety at Amberwood Prep, Sydney discovers the drama is only just beginning.
My reluctance to read vampire novels is no secret, but once again, I find myself drawn to a series that involves vampires, but with a twist.  Richelle Mead has created a sort of ethnography of vampire culture with the three different types of vampires and the social structure to go along with that.  Although this is a spin off from the Vampire Academy series, it is not necessary to read it before starting Bloodlines.  I can say without reservations that I am Team Sydney all the way.  I love the moral conflict that starts deep inside her conscience and grows throughout the books, only to start directly challenge the bigoted beliefs of the alchemists.  I love the cast of characters, including the hilarious (and hot) Adrian Ivashkov, who provides a lot of extremely funny and snarly dialogue in the book.
The audiobook was very good, overall.  Emily Shaffer was able to distinguish each character's voice very well, which is good, because there are some narrators who don;t distinguish between male and female very well.  She is good with accents, including the English accent that she gave Adrian.  I thought it a little odd at first, but it really grew on me and now I can't think of Adrian speaking any other way.  Overall, this audiobook was a definite win for me.  The story is phenomenal and the performance was excellent.
The Golden Lily
Author: Richelle Mead
Narrator: Emily Shaffer
Performance: Excellent
Publisher: Penguin Audio
Available Now
Sydney would love to go to college, but instead, she's been sent into hiding at a posh boarding school in Palm Springs, California–tasked with protecting Moroi princess Jill Dragomir from assassins who want to throw the Moroi court into civil war.  But the closer she grows to Jill, Eddie, and especially Adrian, the more she finds herself questioning her age–old Alchemist beliefs, her idea of family, and the sense of what it means to truly belong. Her world becomes even more complicated when magical experiments show Sydney may hold the key to prevent becoming Strigoi—the fiercest vampires, the ones who don't die. But it's her fear of being just that—special, magical, powerful—that scares her more than anything. Equally daunting is her new romance with Brayden, a cute, brainy guy who seems to be her match in every way. Yet, as perfect as he seems, Sydney finds herself being drawn to someone else—someone forbidden to her.
The Golden Lily was even better than Bloodlines and I had a hard time turning off the audio when it was time to do other things, like work or care for my family.  The action in this story really ramps up, as does the romance.  Although Sydney is still the main character, the stories of the other characters was well balance and I felt like I got to know everyone a lot better.  We get a better glimpse into what makes Adrian tick and, of course, he has some great lines. If you read the Vampire Academy series, there are some crossover characters, but not having read that series won't take away from this book.  The best/worst thing of all was the ending, which is guaranteed to rip your heart out.
This audiobook was read by Emily Shaffer, who read Bloodlines, so there was a wonderful continuity between the two.  Once again, Emily's ability to do accents and create character voices really helped bring the book to life.  I highly recommend this book for the story and for the performance.
Find out more information about this feature here.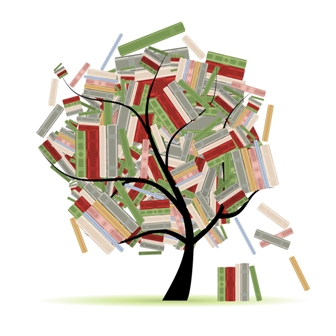 Related Posts