Forever, Interrupted
Author:
Taylor Jenkins Reid
Category:
Women's Fiction
Publisher:
Washington Square Press
Release Date:
7-9-13
Elsie Porter is an average twentysomething and yet what happens to her is anything but ordinary. On a rainy New Year's Day, she heads out to pick up a pizza for one. She isn't expecting to see anyone else in the shop, much less the adorable and charming Ben Ross. Their chemistry is instant and electric. Ben cannot even wait twenty-four hours before asking to see her again. Within weeks, the two are head over heels in love. By May, they've eloped. Only nine days later, Ben is out riding his bike when he is hit by a truck and killed on impact. Elsie hears the sirens outside her apartment, but by the time she gets downstairs, he has already been whisked off to the emergency room. At the hospital, she must face Susan, the mother-in-law she has never met, and who doesn't even know Elsie exists. –
Goodreads
I knew going into this that it would be a challenge to read a story where the love interest dies in the first chapter.  With a non-linear structure, Forever, Interrupted tells the story of Ben and Elsie's romance while also telling you the story of Elsie's navigation of the devastating grief that comes after Ben's sudden death.  Every moment of this book hurt.  When you are reading about Elsie and Ross as a couple, it hurts because you know how it ends.  When you are reading about Elsie and her attempt to pick up the pieces of her life, it hurts.  This is one of the saddest books I've read in a long time. It hurt in the same sort of way that The Fault In Our Stars hurt.  You know it's going to be sad, but you want to know these characters, anyway.  They are written in such an engaging way, their personalities artfully revealed through their interactions with each other, that you can't put it down.  I felt like I was in the middle of Elsie's life, which I guess is the reason I felt her sadness so much.  Getting a sense of how grief changed Elsie also drew me into her world.  The thing is, Ben and Elsie did not have this perfect love.  Their story was romantic and so sweet, yes, but they were flawed people.  They had fights and doubts, and all of things that you experience when you love someone.  That authenticity in the story made the colors of who they were more vivid.
The story of who Elsie was after Ben was killed was perhaps even more engrossing.  After all, we really only get the pieces of Ben that Elsie gets, so as she forges this bumpy relationship with her mother-in-law,  she gets glimpses into Ben's life that she assumed she would learn as the years went on.  Ben's mother was a really interesting character to me.  She, too, was mourning and the author did a really good job of showing Ben's mother as someone who has survived a lot of tragedy and who mourns on her own terms.  Sometimes those terms were hurtful to Elsie, but their eventual friendship was well developed and I think you could argue that it became the central relationship of the book, in many ways.  Grief is a very personal and relative thing, and this book definitely shows how much two people who loved the same person can grieve so differently.  I don't think I was expecting this book to stay with me the way it has, but I find myself still thinking about it.  It is a story that will speak to anyone who has ever grieved for anyone in their life.  I highly recommend Forever, Interrupted if you're looking for an engrossing and emotional read that will stay with you long after you've read it.
 I received this galley in exchange for my honest review.
Find Taylor Jenkins Reid online:
Website
Twitter
Facebook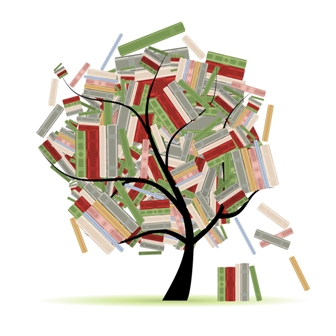 Related Posts