This Side Of Salvation
Author:
Jeri Smith-Ready
Category:
Young Adult
Publisher:
Simon Pulse
Release Date:
4-1-14
Everyone mourns differently. When his older brother was killed, David got angry. As in, fist-meets-someone-else's-face furious. But his parents? They got religious. David's still figuring out his relationship with a higher power, but there's one thing he does know for sure: The closer he gets to new-girl Bailey, the better, brighter, happier,
more
he feels. Then his parents start cutting all their worldly ties to prepare for the Rush, the divine moment when the faithful will be whisked off to Heaven…and they want David to do the same. David's torn. There's a big difference between living in the moment and giving up his best friend, varsity baseball, and Bailey—especially Bailey—in hope of salvation. But when he comes home late from prom, and late for the Rush, to find that his parents have vanished, David is in more trouble than he ever could have imagined. – Goodreads
This Side of Salvation was such an interesting book.  Without pushing any particular belief system or becoming dogmatic, it explores the journey that one family took when searching for comfort and answers after a tragedy.  The core of this story, the triggering event, if you will, is the death of David's older brother.   Slowly, his parents search for comfort and pull the family toward spiritual answers.  David and his sister, Mara, watch as their parents become more and more entrenched in something that starts out as a balm for their broken hearts, but turns into something more sinister.  Their lives start to deconstruct as the whole family becomes more and more isolated by their grief and their belief in The Rush. We are in David's head as he accepts, then questions, the ideas that have become a part of his life since his brother's death.
I think what drew me to this book was the way that the events were presented.  While giving up everything you own to become a member of a religious group that believed The Rush (rapture) was about to happen would be viewed as extremist by most people, the story was not written in a judgmental way.  Even David, who knew that this wasn't a good thing, didn't fully condemn his parents.  Instead, his confusion and desire to have his family back was a very touching story to read. He was not willing to give up all religious beliefs, but he felt torn at what he was seeing.  His girlfriend, Bailey, was a contrasting voice in his life and one that definitely challenged what he was hearing at home, and I liked her as a character and as a vehicle for a change in thought.  The sibling relationship in this book was also great.  They fought, they disagreed, but they loved each other.  It came across as very realistic.  There was also a thrilling element to the story as David and Mara look for answers about what happened to their parents.  The book is told in a non-linear fashion, and I found that it really kept me turning the pages as the pieces of the puzzle came together.  This Side Of Salvation is not a religious book, although it involves religion.  Rather, it's a book that examines, quite artfully, the ways we look for comfort and the many places we try to find it.
I received this galley in exchange for my honest review.
Find Jeri Smith-Ready Online:
Website
Twitter
Facebook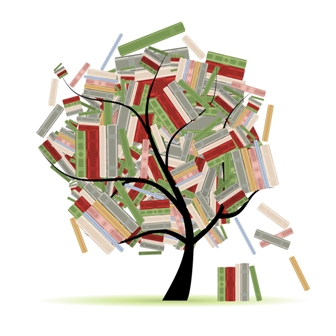 Related Posts