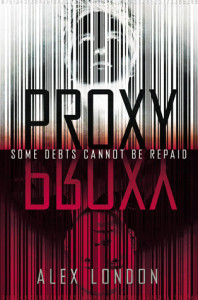 Proxy
(Proxy #1)
Author:
Alex London
Category:
Young Adult
P
ublisher:
Philomel
Release Date:
6-18-13
Knox was born into one of the City's wealthiest families. A Patron, he has everything a boy could possibly want—the latest tech, the coolest clothes, and a Proxy to take all his punishments. When Knox breaks a vase, Syd is beaten. When Knox plays a practical joke, Syd is forced to haul rocks. And when Knox crashes a car, killing one of his friends, Syd is branded and sentenced to death. Syd is a Proxy. His life is not his own.  Then again, neither is Knox's. Knox and Syd have more in common than either would guess. So when Knox and Syd realize that the only way to beat the system is to save each other, they flee. Yet Knox's father is no ordinary Patron, and Syd is no ordinary Proxy. The ensuing cross-country chase will uncover a secret society of rebels, test both boys' resolve, and shine a blinding light onto a world of those who owe and those who pay. Some debts, it turns out, cannot be repaid. –
Goodreads
The premise of Proxy is what made me pick up this book out of my ARC pile.  I couldn't imagine a world where the rich could basically buy a poor child to keep in servitude to receive  punishments as a proxy for the rich child.  I immediately felt horrible for Syd, who had endured punishments from the time he was four and had still managed to stay in school.  His patron, Knox, was 100% vested in the system.  He felt badly for a moment and then moved on with his life, justifying the existence of his Proxy in his own mind.  As the reader sees how this arrangement casts a big shadow on the lives of both parties, the world-building is being formed in a way that flowed very well.  The worlds that each boy inhabits are vastly different, so when they are thrown together, it created a lot of good character tension.  I slowly grew to change my mind about Knox and I liked the moral dilemma that he faced when confronted with the cruelty of the patronage system.  Along with the socioeconomic story line, was a book that had a lot of great action that kept me turning pages.  The tech, the robots, and Knox's hacking abilities made for some great sci-fi storytelling.  The secret that Knox and Sydney discover was also very creative, blending the futuristic elements with an almost spiritual storyline.
I think my only issue with this book was Marie.  I really did not understand her place in the story beyond her initial relationship with Knox.   I think that if it had just been Syd and Knox, the story would have been quite all right.  Her presence there felt a little "token female" to me, and that's a shame, because I really did like the dynamics between Knox and Syd.  It also made me cringe a little because Syd and Knox are two characters that are diverse in their sexual orientation and race.   Making a female character "spunky" and tough still doesn't mean that she has good character development.  It's ok to have a story with two guys if that's the way the story works.   This is a series, however, so I'm hoping that she gains more agency in book 2.  Despite that small issue, I thought that Proxy was a unique and engaging story.  It was well paced and built a future world that was cruel and run by those who had all the money.  It was sci-fi, yes, but it was plausible sci-fi, which is my favorite.  It is always more chilling when you can easily imagine our present turning into the future described in this book.  The ending was bittersweet and very touching, actually, and I'm interested to see where the second book will take story.
I received this ARC in exchange for my honest review.
Find Alex London online:
Website
Twitter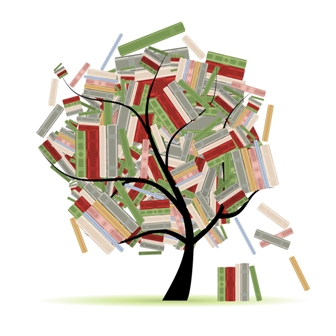 Related Posts