I received this galley in consideration for an honest review.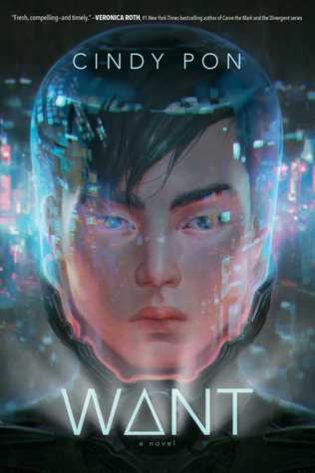 Want by Cindy Pon
Series: Want #1
Published by Simon & Schuster on June 13, 2017
Genres: Young Adult, Science Fiction
Goodreads

From critically acclaimed author Cindy Pon comes an edge-of-your-seat sci-fi thriller, set in a near-future Taipei plagued by pollution, about a group of teens who risk everything to save their city.

Jason Zhou survives in a divided society where the elite use their wealth to buy longer lives. The rich wear special suits, protecting them from the pollution and viruses that plague the city, while those without suffer illness and early deaths. Frustrated by his city's corruption and still grieving the loss of his mother who died as a result of it, Zhou is determined to change things, no matter the cost.

With the help of his friends, Zhou infiltrates the lives of the wealthy in hopes of destroying the international Jin Corporation from within. Jin Corp not only manufactures the special suits the rich rely on, but they may also be manufacturing the pollution that makes them necessary.

Yet the deeper Zhou delves into this new world of excess and wealth, the more muddled his plans become. And against his better judgment, Zhou finds himself falling for Daiyu, the daughter of Jin Corp's CEO. Can Zhou save his city without compromising who he is, or destroying his own heart?
Want has been one of my most anticipated books this year and it did not disappoint! There is much about Want that seems very relevant to today.  The world of this futuristic Taipei is extremely polluted to the point that it makes people sick and significantly shortens lives.  Increased industrialization and limited regulations have made blue skies something only old people remember.  Being able to afford a protective suit means the difference between life and death, and because the income gap is so large, the lives of the poor have come to mean almost nothing.  This lack of sympathy for the have nots drives Zhou and his friends to try to make things better for the mei. His own mother's death still haunts him and he is determined to do what he has to in order to make things better.   The plan involves Zhou taking on a you identity and gaining the trust of a class of people who can get him the information he needs. His transformation into his new life of luxury isn't without danger and is extremely suspenseful, at times.  Jin Corp, and evil company that exploits the inequalities of Taipei, is all powerful, more so than any of them imagine.  Zhou must pretend to be the opposite of who he is but he must also hide his disgust.  Despite his initial trepidation, Zhou increasingly becomes torn between two worlds because of a girl that he can't seem to forget.  He sees the benefits of living like a you, of course, but he cannot ignore his purpose or where he came from.  As the mei population continues to suffer, he must make choices that are sometimes painful.  The larger conspiracy that they uncover is something that could truly impact the entire world and as the stakes became higher and higher, I found it extremely difficult to put the book down.
There is a definite Oceans 11 vibe to this story as Zhou and his crew try to take down the people who are causing so much of the pain in Taipei.  They are bound by friendship, grief and pain, all of them clinging to each other in the absence of a biological family.  The way they work together and interact was a really fun part of the book, but I am always a sucker for the 'rag-tag gang' trope.  The world building was well done and it painted a vivid picture of what life was like, not just for the you, but for the mei, as well.  The suits that the rich wore to protect themselves were exactly the awesome tech I love to read about in sci-fi stories.  The gorgeous cover of Want helps you to visualize the way that people looked in the suits, but their many high tech features and installed gadgets kind of made me wish I had one to wear in August when it gets unbearably hot in Texas.  While it was clearly futuristic, it was close enough to reality to help you relate to present day environmental struggles and income inequalities. In that respect, it is almost scary to think about how we might be headed down that path right now.   I really enjoyed Want and I think that anyone who appreciates science fiction and excellent word building will love this story!
Simon & Schuster is generously providing a book to giveaway!  No purchase necessary.  You must be 13+ to enter. Open to US residents only. Entries using contest-only accounts will be disqualified.  Good luck!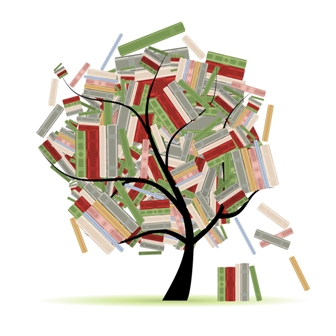 Related Posts