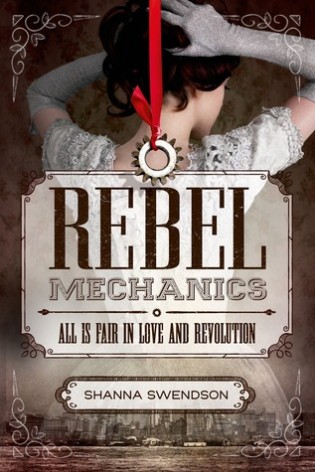 Rebel Mechanics by Shanna Swendson
Published by Macmillan on 07/14/2015
Genres: Young Adult
Goodreads

It's 1888, and sixteen-year-old Verity Newton lands a job in New York as a governess to a wealthy leading family—but she quickly learns that the family has big secrets. Magisters have always ruled the colonies, but now an underground society of mechanics and engineers are developing non-magical sources of power via steam engines that they hope will help them gain freedom from British rule. The family Verity works for is magister—but it seems like the children's young guardian uncle is sympathetic to the rebel cause. As Verity falls for a charming rebel inventor and agrees to become a spy, she also becomes more and more enmeshed in the magister family's life. She soon realizes she's uniquely positioned to advance the cause—but to do so, she'll have to reveal her own dangerous secret.
Rebel Mechanics was just so fun!   It brought steampunk to an America that is still under British rule, and instead of scrappy colonials fighting in the woods of Virginia, you have scrappy mechanics fighting a rebellion through invention and a desire to live free of magic.  The world of Rebel Mechanics was both familiar and fantastical.  It was a very interesting take on what would have happened if the Revolutionary War had never happened.  The British class system traveled to the US, of course, and so in many ways it functioned just as you would suppose any other British colony would.  But, then, you have the steampunk elements that veer the story away from simply an imagined history and create an exciting and interesting setting.  The magic that the upper class possesses is what keeps them in power, and the steampunk machines exist within the ranks of the rebel mechanics, who are fighting for a way to be free of the necessity of magic.  As the reader uncovers more and more about Verity and her history, her very existence serves to illustrate many of the issues with the way society functions in this imagined version of America.
Verity was an interesting character because she straddled two classes.  On one hand, she was well educated and while not titled, a young lady of breeding, which made it easier for her to get a position in the house of a magister.  On the other hand, she was not from a magister family, so as a woman on her own, her options for "respectable" employment were limited.  I enjoyed her determination for independence, but the story also illustrated her social limitations, as well.    There is a lot of mystery to Verity's background, and her big secret will no doubt play a huge role in subsequent books.  The family for whom she works was an interesting group of side characters and I have my eye on a few for more development as the series progresses.  If course, the mechanics were an entertaining and boisterous group and contrasted nicely with Verity's 'other life' as a governess, much like the two sides of Verity's own persona.  Overall, I very much enjoyed the story, the world building, and the pace of Rebel Mechanics.  It brought a steampunk twist to American history and with just a dash of romance, it piqued my interest enough to make me look forward to the next book in the series!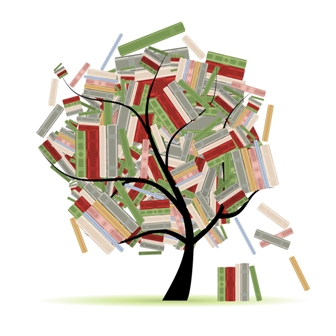 Related Posts