I received this galley in consideration for an honest review.
The Land Of 10,000 Madonnas by Kate Hattemer
Published by Random House on April 19, 2016
Genres: Young Adult
Goodreads

Jesse lives with his history professor dad in a house covered with postcards of images of the Madonna from all over the world. They're gotten used to this life: two motherless dudes living among thousands of Madonnas. But Jesse has a heart condition that will ultimately cut his life tragically short. Before he dies, he arranges a mysterious trip to Europe for his three cousins, his best friend, and his girlfriend to take after he passes away. It's a trip that will forever change the lives of these young teens and one that will help them come to terms with Jesse's death.
Grief is a well-worn path in YA, and The Land of 10,000 Madonnas travels it ably.  Jesse knew that the hole in his heart would cut his life short and in a final wish, he gives a group made up of his cousins, his best friend, and his girlfriend a quest that involves a trip to Europe and a seemingly impossible task. Although they don't all know each other, or even like each other, they must find a way to travel to Europe to fulfill Jesse's wish and to say one more goodbye, each in their own way.  Motherhood plays a very important role in this story, or at least the idealistic idea of motherhood, through the many representations of Mary that are referenced throughout the book.  It was interesting the way the different depictions of Mary were described and discussed by the characters.  The details and conversations about art and art history were truly fascinating and although I am no expert, I enjoyed that part of the book very much.
Jesse is gone, but we still hear his voice and get to know him through the notebooks he left to one of his cousins.  His memory and presence is still very much with the group. In their own way, they each think back on their relationship with him and even if they don't say it out loud, it means something different to each of them.  As you would imagine, there are accidents and mishaps during their travels that make the story entertaining and even hilarious, at times.  Since we get to peek into the head of each character, I really felt like I knew this group of people and that made the story more meaningful for me.  I cared about all of the characters and I wanted them to find the answers they were looking for, not just for Jesse, but for themselves, too.  The Land of 10,000 Madonnas was unique and beautifully written.  It was about the processing of grief, yes, but it also illustrated how hard it can be to embrace the life you have when you miss someone.  It was a book that kept me thinking long after I finished reading it and it definitely deserves a spot on your reading list.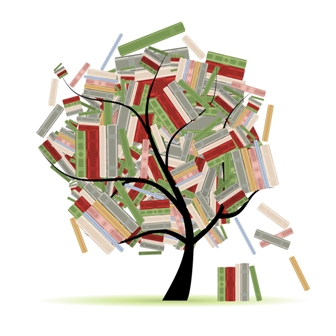 Related Posts