I received this galley in consideration for an honest review.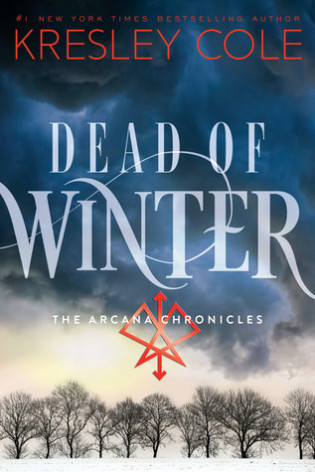 Dead Of Winter by Kresley Cole
Series: The Arcana Chronicles #3
Published by Simon & Schuster on January 6, 2015
Genres: Young Adult, Paranormal, Post-Apocalyptic
Goodreads

Evie was almost seduced by the life of comfort that Death offered her—until Jack was threatened by two of the most horrific Arcana, the Lovers. She will do anything to save him, even escape Death's uncanny prison, full of beautiful objects, material comforts…and stolen glances from a former love. Despite leaving a part of her heart behind with Death, Evie sets out into a perilous post-apocalyptic wasteland to meet up with her allies and launch an attack on the Lovers. Such formidable enemies require a battle plan, and the only way to kill them may mean Evie, Jack, and Death allying. Evie doesn't know what will prove more impossible: surviving slavers, plague, Bagmen and other Arcana—or convincing Jack and Death to work together. There's a thin line between love and hate, and Evie just doesn't know where she stands with either Jack or Death. Will this unlikely trio be able to defeat The Lovers without killing one another first…?
Although this really isn't my typical reading, The Arcana Chronicles has been a series that I am surprised, and pleased, to say that I really enjoy.  After the cliffie at the end of book two, I was eager to dive in and see what terrible things Evie and the gang would have to endure.  Spoiler alert:  they did a lot of enduring.  At the heart of much of the book was the conflict with The Lovers. The Lovers gave me some major creeps and one of my favorite twists in this book was finding out what exactly was going on with them.  (You won't be able to guess because it's so crazy).  It's not often that a book grosses me out and surprises me, but Dead of Winter managed to do both things and I loved it!  Evie continues to come into her powers, which is good because she hasn't even met all of the players, yet.  Some of the most powerful Arcana have yet to make an appearance and the more she learns about her past incarnations, the more she realizes why everyone wants her dead.  In the meantime, Jack has done a lot to try to make life better for the remaining humans left on earth.  So while Evie is trying to juggle her feelings, Death, and worrying about Jack, he almost really has his own story going.  I liked the way his character has developed because he really is his own person, not just the human following Evie around, waiting for a chance to rescue her.
Yes, there is a love triangle.  If you've read this series, that will be no surprise.  I can't say there was anything unique about it, necessarily,  but the two guys vying for her attention are definitely not boring.  Really, this series is just very fun. I was pleasantly surprised by the way that humor is woven into a book that really shouldn't be funny.  Everyone, even serious-to-a-fault Death, gets some one liners that made me laugh out loud.  When I heard there would be an alliance between Jack, Death, and Evie I was skeptical as to how it would fit into the story without being too ridiculous, given the love triangle situation, but I have to say it worked.  There is action, horrifying monsters, fights with lots of blood, and new and horrifying ways to die in this 'after flash' world.  I always say, if you're going to write a post-apocalyptic book, go big or go home. Dead of Winter goes big.  If you haven't read this series, I highly recommend it.  The audiobooks are also very good and would be a great way to catch up on the first three books before the next one comes out.  Overall, I thought Dead Of Winter was everything I have come to expect from this series, and that's definitely a good thing.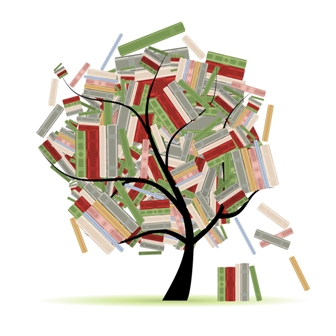 Related Posts