All The Truth That's In Me
Author:
Julie Berry
Category:
Young Adult
Publisher:
Viking
Release Date:
9-26-13
Four years ago, Judith and her best friend disappeared from their small town of Roswell Station. Two years ago, only Judith returned, permanently mutilated, reviled and ignored by those who were once her friends and family. Unable to speak, Judith lives like a ghost in her own home, silently pouring out her thoughts to the boy who's owned her heart as long as she can remember—even if he doesn't know it—her childhood friend, Lucas. But when Roswell Station is attacked, long-buried secrets come to light, and Judith is forced to choose: continue to live in silence, or recover her voice, even if it means changing her world, and the lives around her, forever. This startlingly original novel will shock and disturb you; it will fill you with Judith's passion and longing; and its mysteries will keep you feverishly turning the pages until the very last. –
Goodreads
Reading a story that's written in second person is usually not one of my favorite things, but All The Truth That's In Me took that lesser used voice and turned it into a love story and murder mystery that I could not put down.  Judith is alive, but invisible.  Her disappearance, and then reappearance after two years, has caused her family to treat her like an outsider and a servant.  Her life is made up of silence and back breaking work, but her focus is always on the boy she loved, Lucas.  Slowly, and only through Judith's eyes, we get a picture of her life now and a picture of her life before.  Before, she was a lively girl with friends, had a father who loved her, and a boy she had known (and loved) since infancy.  After, she was unable to really speak because of her mutilated tongue and was shunned by almost everyone.  She kept the secret of who abducted her, but as you slowly learn what happened, the pieces of Judith's survival come into terrible focus.  He mother's cruel rejection of her own daughter was a big part of why I thought this book was so emotional.  I also found the setting to be very interesting because outside of what we know of Roswell Station, there is never any clue as whether this is the past, the future, or even this world.
Along with the mystery of Judith herself, is the mystery of what happened to the best friend that did not come back.  I have to say that I was expecting this to be a love story only, but it turned into a very detailed and intriguing murder mystery, as well.  The fact that we only know what Judith knows gives the whole story a sense of urgency that made reading it very easy.  Everything is wound together so intimately that when you finish, you will marvel at how well the plot was constructed.  Judith's love for Lucas was sweet and painful.  Since her return, she has continued to love him, but really only observes him from afar. Even so, I felt the author did an excellent job of showing us who Lucas was because I felt that his character was well developed and sympathetic, given the bizarre circumstances of Judith's abduction.  Even though her life is bleak, she finds ways to keep going.  Her spirit and ability to persevere after everything that happened really endeared her to me as a character.  Judith has to learn to believe in her own worth again.  She has to learn to believe that the things she knows are worth hearing.  That internal struggle gave the book a lot of depth because while all of the external turmoil was happening, there was an internal struggle that raged with Judith.  All The Truth That's In Me was one of those books that took me by surprise.  Things that usually wouldn't work for me as far as narrative style and story structure actually made me enjoy it more.  It flowed well and was a very fast read.  In fact, I think I started and finished it on the same day because I just couldn't stop reading.  If you are looking for something that artfully combines a dark mystery with the pain of true love, All The Truth That's In Me will definitely work for you.
I received this ARC in exchange for my honest review.
Find Julie Berry online:
Website
Twitter
Facebook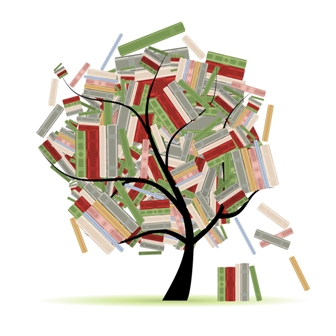 Related Posts