Welcome to my stop on the blog tour for The Girl At Midnight by Melissa Grey! I am excited to share an interview with Melissa, but first let's hear a little bit about the book:
The Girl At Midnight by Melissa Grey
Series: The Girl at Midnight #1
Published by Random House on April 28, 2015
Genres: Young Adult, Urban Fantasy

Beneath the streets of New York City live the Avicen, an ancient race of people with feathers for hair and magic running through their veins. Age-old enchantments keep them hidden from humans. All but one. Echo is a runaway pickpocket who survives by selling stolen treasures on the black market, and the Avicen are the only family she's ever known. Echo is clever and daring, and at times she can be brash, but above all else she's fiercely loyal. So when a centuries-old war crests on the borders of her home, she decides it's time to act. Legend has it that there is a way to end the conflict once and for all: find the Firebird, a mythical entity believed to possess power the likes of which the world has never seen. It will be no easy task, though if life as a thief has taught Echo anything, it's how to hunt down what she wants . . . and how to take it. But some jobs aren't as straightforward as they seem. And this one might just set the world on fire.
The Girl At Midnight is a fantasy that takes place in, around, and under New York City. What made you pick New York as a setting for your story?
Easy – I grew up there! And still live there, though not in the same exact place. The story travels to a lot of different countries — England, France, Japan, Germany – but the heart of it is in New York City, which Echo calls home. I've always wanted to write a book through the eyes of a character who saw the city the same way I did. I remember growing up in the East Village and being fascinated by the hole in the wall places other people overlooked, or wondering exactly what was lurking in the abandoned tunnels near Grand Central Station. It's a fascinating city that holds so many secrets just waiting to be discovered.
As I peek at early reviews of your book, I see a lot of praise for secondary characters. Have you ever found it difficult to keep those characters who are supporting the protagonist from taking over scenes as you are writing them?
Well, the book is written in third person from multiple points of view, so it wasn't that much of a problem. If I had a chapter that I had outlined as from Echo's PoV, for example, but I found that I kept gravitating towards Caius' PoV, then I asked myself if maybe there was a reason for that. Maybe that particular scene was best told through his eyes. So, I let myself explore those possibilities and it resulted in a novel that's told through ultimately seven narrators. I wanted the reader to be able to look at the conflict and the quest from different angles so that was definitely the best way to approach the narrative, I think.
Echo is taken in by the Avicen as a child and that trope, the child (who will be destined for great things) is adopted by a different race of creatures, is one we see a lot in fairy tales and folk stories. It seems to be ingrained in our collective storytelling patterns. Why do you think that particular trope speaks to us so deeply?
I think that trope is so enduring because everyone has felt like an outsider at some point in their lives. And that can make you feel pretty lonely. When we see characters like Harry Potter (a boy who was raised as a muggle but was brought into his wizard lineage in adolescence) or Alina Starkov from the Grisha trilogy (who thought she was a simple mapmaker before realizing she was something entirely unique), it speaks to a need we all have to feel special, even – especially – when it seems like we'll never fit in or be good enough. If you feel like you don't belong, then seeing a reflection of yourself in a character who's also the odd man out discover their power or that thing that makes them special, it can be a really satisfying or empowering feeling.
What are you working on right now?
Right now, I'm finishing up edits on the second book in The Girl at Midnight trilogy. It's called The Shadow Hour and it comes out in 2016. I'm also working on writing the third book in the series which is, as of right now, untitled. I'm so excited to continue Echo's journey and I hope readers are too!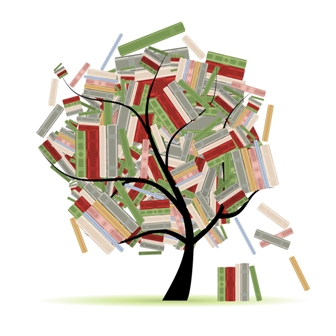 Related Posts