I received this galley in consideration for an honest review.
This book contains material that may be triggering for sensitive readers.
A Sense Of The Infinite by Hilary T. Smith
Published by Harper Collins on May 19, 2015
Genres: Young Adult
Goodreads


It's senior year of high school, and Annabeth is ready—ready for everything she and her best friend, Noe, have been planning and dreaming. But there are some things Annabeth isn't prepared for, like the constant presence of Noe's new boyfriend. Like how her relationship with her mom is wearing and fraying. And like the way the secret she's been keeping hidden deep inside her for years has started clawing at her insides, making it hard to eat or even breathe. But most especially, she isn't prepared to lose Noe. For years, Noe has anchored Annabeth and set their joint path. Now Noe is drifting in another direction, making new plans and dreams that don't involve Annabeth. Without Noe's constant companionship, Annabeth's world begins to crumble. But as a chain of events pulls Annabeth further and further away from Noe, she finds herself closer and closer to discovering who she's really meant to be—with her best friend or without.
Annabeth lives for her friend Noe because, in many ways, Annabeth hates herself. The easiest way to escape that hatred is to throw her life into someone else's and Noe's larger-than-life personality was an easy escape.  Annabeth's struggles and the emotional weight she shoulders is below the radar of the adults in her life, which was absolutely heartbreaking.  When the friendship inevitably sidetracks, and Noe changes her mind about college, and life in general, Annabeth starts to unravel.    This happens all the time in books, of course, but I feel like I see it more often in the context of romantic relationships. It was nice/interesting to see a friendship under this microscope.  I also want to mention Annabeth's cousin, who was really the catalyst for the terrible realization Annabeth has, but who is able to redeem herself later.  I loved her little redemption story because I love the idea that we grow and change for the better.  It was a mini-reflection of Annabeth's own growth and change, as well.  It also illustrated the messiness and support that makes up families, which was an aspect of the book I really appreciated.
There are a lot of heavy subjects in this book; rape, suicide, abortion, and eating disorders, to name a few.  Yet, the author takes these tough subjects and brings them down off of the Issues pedestal and makes it a part of the characters rather than giving a name to each issue and calling it a character, if that makes sense. Loren, Ava, Steve, and Noe all fit into the puzzle that is Annabeth and they truly enhanced the story.  A Sense of the Infinite humanizes subjects that are so often seen in strictly black and white terms and gives them depth and consideration.  With all of the change and pain that Annabeth is going through, I really saw this book as a story about identity.  Are you defined by your friends? Your family? Your background? Your interests?  It resonated with me because these are questions you never stop asking yourself.  A Sense of the Infinite could be described as quiet, but I think it's a book that should be widely read. It reflects the wide range of challenges that people actually face in adolescence and beyond.  I felt for Annabeth, but by the end, I had hope for her, too.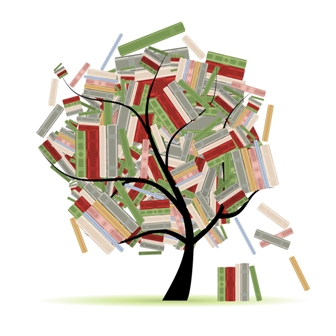 Related Posts