Welcome to my stop on the blog tour for Truest by Jackie Lea Sommers!
I am sharing my thoughts on Truest and then you can enter for a chance to win an annotated version of the book, which is always so interesting.
I received this galley in consideration for an honest review.
Truest by Jackie Lea Sommers
Published by Harper Collins on September 1, 2015
Genres: Young Adult
Amazon,  - IndieBound,  - B&N
Goodreads

Silas Hart has seriously shaken up Westlin Beck's small-town life. Brand new to town, Silas is different than the guys in Green Lake. He's curious, poetic, philosophical, maddening—and really, really cute. But Silas has a sister—and she has a secret. And West has a boyfriend. And life in Green Lake is about to change forever.

Truest is a stunning, addictive debut. Romantic, fun, tender, and satisfying, it asks as many questions as it answers.
I am always a fan of small town, summer fun stories.  Truest took that foundation and really ran with it in a story that kept opening up and revealing layer after layer.  On its surface, it was the new guy in town romance, but it ended up being much more than that. West, the daughter of a minister and committed book worm, was already prone to contemplation, but it seemed that meeting someone who understood her need to ask questions opened up something else inside of her, as well.  The romance was sweet and funny against the backdrop of  the tiny Minnesota town they live in. West watches her father give everything he has to his parishioners and has the very understandable feeling that there is nothing left for her and her siblings when he comes home.  A life of service to others, it seems, means more sacrifices for them, and West struggles with that a lot.  I wish there has been more time to explore that father-daughter relationship because there was a lot of really great material there.   Much of the emotional conflict centers around Silas's twin sister, Laurel, and her struggles with mental illness. Silas, in particular, struggles with his inability to cure or really help his sister, and Truest not only captures the toll that metal illness takes on the sufferer, but on the family, as well.
Poetry plays a very big role in this story, as does philosophy.  I really loved how West went to so many different people and looked in so many places in the course of her mini summer journey. I especially appreciated the philosophical and spiritual questions that were posed in Truest.  Without becoming pedantic or preachy, Truest took some heavy subject matter and allowed the characters to really grapple with it and try to fit these questions into their understanding of the world.  As a result, it gave me, the reader, a lot to think about as well.  There wasn't one  right answer for anyone, but it seemed that asking more questions was a way for West and Silas to find hope.  Truest was a thought-provoking, honest, and emotional book that I stayed up late to finish reading.  If you haven't heard about it or were on the fence about reading it, let me tell you that this is a must read for anyone who enjoys contemporary YA.
One Winner will get an annotated copy of TRUEST filled with thoughts written by the author throughout the book, little behind-the-scenes stories and details of the writing of the novel
Ships in US Only | Must be 13+ To Enter
Sweeps/Giveaway accounts are ineligible. See Terms & Conditions for more info
Follow Along with the tour!
November 23rd Fictitious Delicious REVIEW
November 24th Gone With The Words 10 RANDOM THINGS
November 25th Ex Libris REVIEW
November 26th Swoony Boys Podcast REVIEW
November 27th The Book Dragon REVIEW
November 30th The Cover Contessa AUTHOR INTERVIEW
December 1st Here's To Happy Endings REVIEW
December 2nd Such A Novel Idea REVIEW
December 3rd Strung Out On Books REVIEW
December 4th Literary Meanderings EXCERPT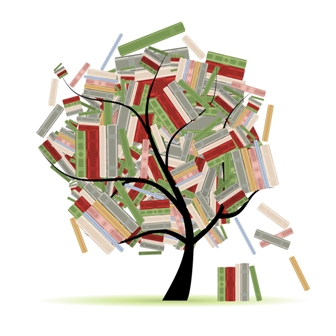 Related Posts