I received this galley in consideration for an honest review.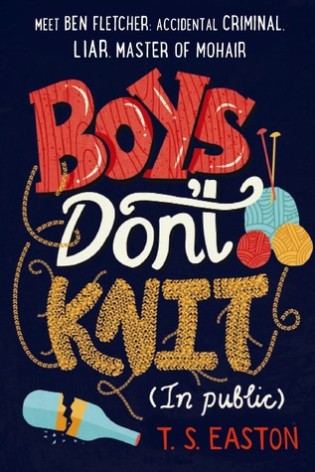 Boys Don't Knit Published by Macmillan on March 24, 2015
Goodreads

After an incident regarding a crossing guard and a bottle of Martini & Rossi (and his bonehead friends), 17-year-old worrier Ben Fletcher must develop his sense of social alignment, take up a hobby, and do some community service to avoid any further probation. He takes a knitting class (it was that or his father's mechanic class) under the impression that it's taught by the hot teacher all the boys like. Turns out, it's not. Perfect. Regardless, he sticks with it and comes to find that he's a natural knitter, maybe even great. It even helps ease his anxiety and worrying. The only challenge now is to keep it hidden from his friends, his crush, and his soccer-obsessed father. What a tangled web Ben has weaved . . . or knitted.
The best part about Boys Don't Knit was that it was laugh out loud funny from beginning to end. Ben doesn't really mean to get into trouble, but with his group of goofball friends and a very ill conceived plan to get alcohol for a party that they weren't really invited to, things go downhill fast.  Ben is dealing with a lot of what you would call typical teenage pressures; school, the girl he likes, and now his community service.  His foray into knitting will please anyone who has ever tried to learn to knit.  As he goes to increasing lengths to hide his knitting, he slowly starts to realize that his talents can actually do some good.
In the middle of all of the humor was a really heartwarming story about flawed, but loving, families, and finding something you love to do and making no apologies for it.  I really grew attached to Ben and his weird family.  He is annoyed by his younger sister, grossed out by his mom and dad's double entendre conversations, and confused about his own love life.  Boys Don't Knit was utterly enjoyable and I highly recommend it for those who are looking for a funny and sincere story.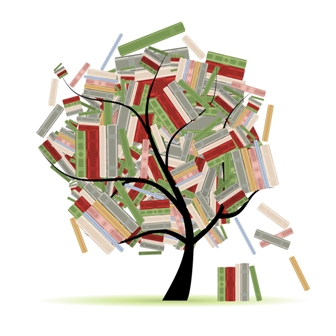 Related Posts