I received this galley in consideration for an honest review.
Rebel Of The Sands by Alwyn Hamilton
Series: Rebel Of The Sands #1
Published by Penguin on March 8, 2016
Genres: Young Adult, Fantasy
Goodreads


She's more gunpowder than girl—and the fate of the desert lies in her hands.

Mortals rule the desert nation of Miraji, but mystical beasts still roam the wild and barren wastes, and rumor has it that somewhere, djinni still practice their magic. But there's nothing mystical or magical about Dustwalk, the dead-end town that Amani can't wait to escape from.

Destined to wind up "wed or dead," Amani's counting on her sharpshooting skills to get her out of Dustwalk. When she meets Jin, a mysterious and devastatingly handsome foreigner, in a shooting contest, she figures he's the perfect escape route. But in all her years spent dreaming of leaving home, she never imagined she'd gallop away on a mythical horse, fleeing the murderous Sultan's army, with a fugitive who's wanted for treason. And she'd never have predicted she'd fall in love with him...or that he'd help her unlock the powerful truth of who she really is.
It may sound strange to combine Wild West with Middle Eastern influence but, somehow, it worked really well.  The main character, Amani, is desperate to escape.  Her life is boxed in by the dusty, rundown town where she lives and her remaining family doesn't try to make things better.  When a forced marriage looms in her future, she knows she must get out.  What I loved about Amani was her will to survive, of course,  but she as also a sharp shooter who is determined to use those skills to get out of Dodge, so to speak.  The Old West feel of the story fit in really well with the town of Dustwalk and the lawless, scrappy life that everyone lived in the desert.  In addition, Jin, the charming stranger, managed to both fit into the wild west trope and develop into something more.  I loved their dynamic because he seemed to immediately recognized that Amani was looking for more from her life, but she wasn't waiting for someone to rescue her. The action sequences, which range from running away on horseback to riding on top of trains, gave the book a fast pace. If I had the time, I probably would have finished this story in one sitting, because I definitely didn't want to put it down.
The mythology is a big part of the story.  In the last few years, there have been several books involving Jinn mythology. Going far beyond the Western world's cartoonish understanding of these mythical beings, Rebel of the Sands adds a new dimension to the myth and weaves it in with a band of rebels trying to free their kingdom and, in turn, the greater world. Amani transforms from the girl who is only out for herself to a rebel who wants to stay and fight for a greater good.  Along the way, she has an amazing and emotional journey of loss, love, and self-discovery.  Rebel of the Sands had everything a good adventure should: compelling characters, a rich and vibrant setting, an emotional quest, and sweet romance.  I kept hearing that this book was outstanding and I have to say I agree.  I don't want to give away too much, but rest assured that I think this book is living up to its hype.  I am so excited for this series and I cannot wait to read more!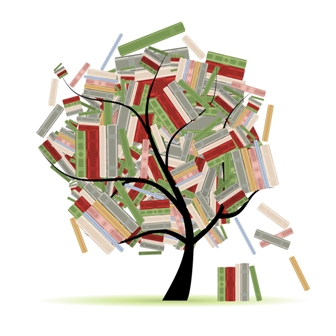 Related Posts