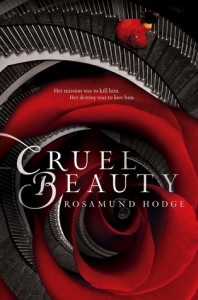 Cruel Beauty
Author:
Rosamund Hodge
Category:
Young Adult
Publisher:
Balzar + Bray
Release Date:
1-28-14
Since birth, Nyx has been betrothed to the evil ruler of her kingdom-all because of a foolish bargain struck by her father. And since birth, she has been in training to kill him. With no choice but to fulfill her duty, Nyx resents her family for never trying to save her and hates herself for wanting to escape her fate. Still, on her seventeenth birthday, Nyx abandons everything she's ever known to marry the all-powerful, immortal Ignifex. Her plan? Seduce him, destroy his enchanted castle, and break the nine-hundred-year-old curse he put on her people. But Ignifex is not at all what Nyx expected. The strangely charming lord beguiles her, and his castle-a shifting maze of magical rooms-enthralls her. As Nyx searches for a way to free her homeland by uncovering Ignifex's secrets, she finds herself unwillingly drawn to him. Even if she could bring herself to love her sworn enemy, how can she refuse her duty to kill him? With time running out, Nyx must decide what is more important: the future of her kingdom, or the man she was never supposed to love. –
Goodreads
I was eager to start this book because I love retellings and this retelling concept was interesting and unique.  Cruel Beauty put a Greek mythology spin on what is usually a European centered folk tale.  I think what I liked best about the story was the family dynamics.  Nyx has known her whole life that she is not only destined to marry a demon, but that she was put in that position by her own father.  Her resentment of her father, her mother, and her sister gives the story an interesting twist.  In most versions of this story, the "Beauty" is pure of heart and wholly without any kind of sin (anger, fear, jealousy). However, in Cruel Beauty, Nyx is full of all of those things and she struggles with her yearning to give up, give in, and not fulfill her destiny.   She knew she had a duty to fulfill, but her constant inner turmoil saved her from being a one dimensional martyr.  Unfortunately, there were some parts of the story that just didn't work for me.  I thought that the character of Ignifex was not as well rounded as I hoped.  I think that I was supposed to see a being that was both evil but also worthy of love.  However, I really only felt that I was told how evil he was and, for the most part, I wasn't shown.  I never felt the conflicted feelings that Nyx was feeling about her  duty versus her marriage because I just didn't buy into the beast part of Ignifex, I guess..
On the same note, Shade, who was very intriguing at first, ended up being disappointingly undeveloped.  There was so much there that never really materialized (no pun intended).  While I thought the way the slight love triangle was resolved was very different, the ending felt rushed and a little muddled.  I will say that the settings were interesting and well done.  The castle was constantly changing and the many doors and rooms that changed or disappeared made some parts of the story very intense.  I do think Cruel Beauty was an interesting book.  I love retellings because of the potential for shedding new light on old stories.  This book put me in mind of Till We Have Faces by C.S. Lewis, which the author talks about in the acknowledgments.  There was just something about the story that didn't connect with me, but I will certainly be on the look-out for more books from Rosamund Pike.   While I had some issues, I do think that readers who enjoy unique re-tellings will like Cruel Beauty.
I received this galley in exchange for my honest review
Find Rosamund Hodge online:
Website
Twitter
Facebook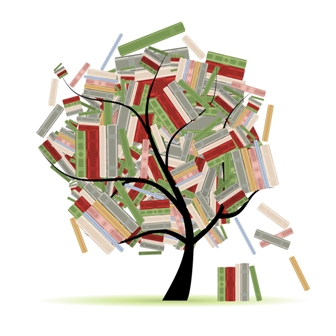 Related Posts