I received this galley in consideration for an honest review.
The Naturals by Jennifer Lynn Barnes
Series: The Naturals #1
Published by Disney-Hyperion on November 5, 2013
Genres: Young Adult, Mystery
Goodreads

Seventeen-year-old Cassie is a natural at reading people. Piecing together the tiniest details, she can tell you who you are and what you want. But it's not a skill that she's ever taken seriously. That is, until the FBI come knocking: they've begun a classified program that uses exceptional teenagers to crack infamous cold cases, and they need Cassie. What Cassie doesn't realize is that there's more at risk than a few unsolved homicides— especially when she's sent to live with a group of teens whose gifts are as unusual as her own. Sarcastic, privileged Michael has a knack for reading emotions, which he uses to get inside Cassie's head—and under her skin. Brooding Dean shares Cassie's gift for profiling, but keeps her at arm's length. Soon, it becomes clear that no one in the Naturals program is what they seem. And when a new killer strikes, danger looms closer than Cassie could ever have imagined. Caught in a lethal game of cat and mouse with a killer, the Naturals are going to have to use all of their gifts just to survive.
The Naturals was a great thriller that supplied all of the things I love in a novel involving crime.  First, of course, was the crime, and second is the story surrounding the people who are solving the crime.  The world of the Naturals is perhaps a bit far-fetched, but not so much that it seems unrealistically implausible.  It was also a very interesting read because the author clearly did a lot of research into how profilers work, and how the intelligence behind the scenes is a lot of the power behind solving crimes. (Keep in mind that many, many employees at the FBI rarely go out into the field.)  I also liked the darkness in the book.  This story line does involve a serial killer and a teen whose mom was murdered.  As with all good books about crime, there is that shadow that invades the story because people are losing their lives, after all.  I thought it was well done, but not overwhelming.
While the beginning was a bit slow for me, things quickly picked up and I found myself reading as quickly as I could.  The plot twists surprised me, which is always a treat, and I found all of the other teens being trained by the FBI to be quirky and funny. (My favorite was Sloane.)  In fact, they are all people I want to know more about.  I was a bit disappointed in the appearance of a love triangle, but don't let that dissuade you from reading this book.  I want to fully withhold judgement on that aspect until book 2.  What I took away from this book was the excellent storytelling, the mind-bending details of profiling and solving serial crimes, and a desire to re-watch a bunch of X-Files episodes.  (I know many people are comparing it to other, more recent crime shows, but I still go to Scully when I think of smart, logic-based crime solving.)  The Naturals was a really fun and thrilling look into crime solving and I am looking forward to more stories in this world.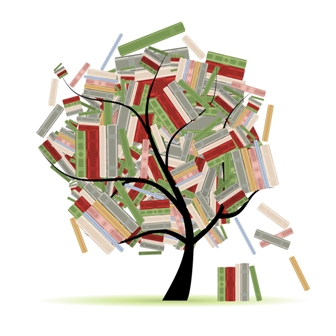 Related Posts