I received this galley in consideration for an honest review.
Sweet Little Lies by Jill Shalvis
Series: Heartbreaker Bay #1
Published by Avon on June 28, 2016
Genres: Romance
Goodreads

Choose the one guy you can't have . . .

As captain of a San Francisco Bay tour boat, Pru can handle rough seas—the hard part is life on dry land. Pru loves her new apartment and her neighbors; problem is, she's in danger of stumbling into love with Mr. Right for Anybody But Her.

Fall for him—hard . . .

Pub owner Finn O'Riley is six-foot-plus of hard-working hottie who always makes time for his friends. When Pru becomes one of them, she discovers how amazing it feels to be on the receiving end of that deep green gaze. But when a freak accident involving darts (don't ask) leads to shirtless first aid, things rush way past the friend zone. Fast.

And then tell him the truth.

Pru only wants Finn to be happy; it's what she wishes for at the historic fountain that's supposed to grant her heart's desire. But wanting him for herself is a different story—because Pru's been keeping a secret that could change everything.
A new Jill Shalvis series!  It's odd reading a book by one of my favorites that isn't set in the mountains, but I loved it just the same.  Set in the San Fransisco Bay area, Sweet Little Lies still has everything you'd expect from a Jill Shalvis book: sexy guys, smart heroines, and a sense of community.  That sense of community in this book is one of the best things about this author. No matter where her stories are set, you can count on an entertaining cast of supporting characters.  I loved the chemistry between Finn and Pru and I loved the peek into the characters who will most likely be the main characters of the subsequent books.  Definitely put this one on your list!
I received this galley in consideration for an honest review.
Marrying Winterborne
by
Lisa Kleypas
Series:
The Ravenels #2
Published by
Avon
on May 31, 2016
Genres:
Romance
,
Historical Romance
Goodreads
A ruthless tycoon

Savage ambition has brought common-born Rhys Winterborne vast wealth and success. In business and beyond, Rhys gets exactly what he wants. And from the moment he meets the shy, aristocratic Lady Helen Ravenel, he is determined to possess her. If he must take her virtue to ensure she marries him, so much the better…

A sheltered beauty

Helen has had little contact with the glittering, cynical world of London society. Yet Rhys's determined seduction awakens an intense mutual passion. Helen's gentle upbringing belies a stubborn conviction that only she can tame her unruly husband. As Rhys's enemies conspire against them, Helen must trust him with her darkest secret. The risks are unthinkable…the reward, a lifetime of incomparable bliss. And it all begins with…

Marrying Mr. Winterborne
Can you ever go wrong with a Lisa Kleypas book?  The answer is no.  Marrying Winterborne is the second in The Ravenels series and I have been looking forward to it ever since I read Cold-Hearted Rake.  The hero in book is a self-made man. There is no family money here, only a business man who achieved fortune by hard work. He's a little rough around the edges, but this only makes him more sexy. There was also a really great lost baby sub-plot that I loved. The heroine, Lady Helen, is great because even though she was sheltered to the point of (almost) oblivion, part of her character growth was standing up for herself and her needs, both in love and in personal character.  There was also a very intriguing lady doctor character who I hope will we see in other books.  Marrying Winterborne was definitely worth the wait!
Since The Surrender by Julie Anne Long
Series: Pennyroyal Green #3
Published by Avon on July 28, 2009
Genres: Romance, Historical Romance
Goodreads


A Man of Action . . .

Fearless. Loyal. Brilliant. Ruthless. Bold words are always used to describe English war hero Captain Chase Eversea, but another word unfortunately plays a role in every Eversea's destiny: trouble. And trouble for Chase arrives in the form of a mysterious message summoning him to a London rendezvous . . . where he encounters the memory of his most wicked indiscretion in the flesh: Rosalind March—the only woman he could never forget.

A Woman of Passion . . .

Five years ago, the reckless, charming beauty craved the formidable Captain's attention. But now Rosalind is a coolly self-possessed woman, and desire is the last thing on her mind: her sister has mysteriously disappeared and she needs Chase's help to find her. But as their search through London's darkest corners re-ignites long-smoldering passion and memories of old battles, Chase and Rosalind are challenged to surrender: to the depths of a wicked desire, and to the possibility of love.
We are back to the Eversea family int he third book in the Pennyroyal Green series.  This time it is wounded veteran, Chase, who takes center stage.  Chase is pulled into a very inventive plot if I did say so, regarding disappearing girls and he has to solve that mystery with the woman he loved many years ago.  I loved the back story of Chase and Rosalind. Mostly because, when the story takes place,  neither one of them are young and naive.  This is more of a love story about what comes after first love, which I always find refreshing.  Of course, there are plenty of references to other Everseas and Redmonds which is something I enjoy about this series. The mystery that Rosalind and Chase are trying to solve was a very good one, actually, and it was fun to try to puzzle it out.  I am still liking this series, so I'll keep reading!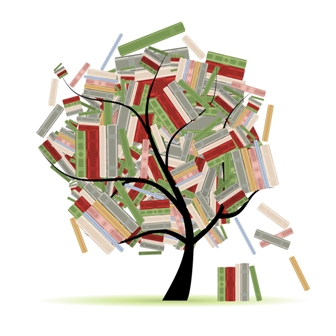 Related Posts