I received this galley in consideration for an honest review.
As Long As You Love Me by Ann Aguirre
Series: 2B Trilogy #2
Published by Harlequin on September 30, 2014
Genres: Romance, New Adult
Goodreads



Most people dream about getting out of Sharon, Nebraska, but after three years away, Lauren Barrett is coming home. There are the justifications she gives to everyone else—missing her family, losing her college scholarship. And then there's the reason Lauren can't admit to anyone: Rob Conrad, her best friend's older brother. Football prowess and jaw-dropping good looks made Rob a star in high school. Out in the real world, his job and his relationships are going nowhere. He can't pinpoint exactly what's missing until Lauren comes back to town, bringing old feelings and new dreams with her. But he's the guy that women love and leave—not the one who makes them think of forever.
While I wasn't as in love with this one as the first book, I still really enjoyed it.  I think that Rob was the bright spot in the book, for me.  He was not really an alpha male, rather he was insecure and unsure of himself.  His relationship with Lauren was very sweet and I loved how Lauren was in control of her sexuality, which is something I think we need more of in NA romance.  I also liked the theme of self reliance and the difference between being in a relationship and depending on someone else for your happiness, which is something else we need more of in NA romance, as well,  in my opinion.  However, some parts were terribly rushed and the dialogue was a little bland and choppy, at times.  Despite that, I think that this is one of the better NA series out there, so it definitely deserves a place on your reading list. I received this galley in consideration for my honest review.
I received this galley in consideration for an honest review.
One In A Million
by
Jill Shalvis
Series:
Lucky Harbor #12
Published by
Grand Central
on October 14, 2016
Genres:
Romance
Goodreads

As the brains behind wedding site TyingTheKnot.com, Callie sees it all: from the ring to the dress, the smiles . . . to the tears. It's that last part that keeps her single and not looking. Getting left at the altar will do that to a girl. But when Callie returns to her old hometown, she finds that her sweet high school crush is sexier than ever. And he makes it hard to remember why she's sworn off love . . . Tanner is a deep-sea diver with a wild, adrenaline-junkie past—and now his teenage son is back in his life. How can Tanner be a role model when he's still paying for his own mistakes? It's hard enough that gorgeous Callie has appeared in town like a beautiful dream, challenging his best-laid plans to keep his heart on lockdown. Though there's something about being around her again that makes him feel like he can be the man she—and his son—deserve. Little Lucky Harbor holds their past; can it hold a beautiful new future?
I am so sad to see this series end!  The last Lucky Harbor book was every bit as good as the first, as we get to meet Lucille's granddaughter, Callie.  Their romance is sweet and steamy, with all of the past couples making small appearances.  This series takes the best of small town romance and gives you believable and enjoyable characters that you really feel that you get to know over the course of 12 books.  You never really leave any of the couples, and the places and side characters really help round out this small town.  I think my favorite part was the subplot involving Lucille, who should go down in history as the best romance side-kick ever.  In Lucky Harbor, everyone gets their happy ending.  I received this galley in consideration for my honest review.
I received this galley in consideration for an honest review.
Burying Water by K.A. Tucker
Series: Burying Water #1
Published by Simon & Schuster on October 7, 2014
Genres: Romance
Goodreads



Left for dead in the fields of rural Oregon, a young woman defies all odds and survives—but she awakens with no idea who she is, or what happened to her. Refusing to answer to "Jane Doe" for another day, the woman renames herself "Water" for the tiny, hidden marking on her body—the only clue to her past. Taken in by old Ginny Fitzgerald, a crotchety but kind lady living on a nearby horse farm, Water slowly begins building a new life. But as she attempts to piece together the fleeting slivers of her memory, more questions emerge: Who is the next-door neighbor, quietly toiling under the hood of his Barracuda? Why won't Ginny let him step foot on her property? And why does Water feel she recognizes him? Twenty-four-year-old Jesse Welles doesn't know how long it will be before Water gets her memory back. For her sake, Jesse hopes the answer is never. He knows that she'll stay so much safer—and happier—that way. And that's why, as hard as it is, he needs to keep his distance. Because getting too close could flood her with realities better left buried.
I became a fan of K.A. Tucker through her Ten Tiny Breaths series, so I was excited to see this one pop up on NetGalley.  In a non-linear timeline (Then and Now) we get to piece together a story about a woman who is found severely beaten and with no memory of who she is.  The story that follows, while featuring some extremely convenient plot points, sill managed to grab my attention.  The romance was very well done, both sweet and steamy, and the way the timeline was written really ramped up the tension as the reader finds out exactly what happened to land Jane Doe in the hospital.  I loved Jane Doe's recovery, as well, because it allowed the story to feature some great background characters.  Overall, I would say that Burying Water is definitely worth a read.  I received this galley in consideration for my honest review.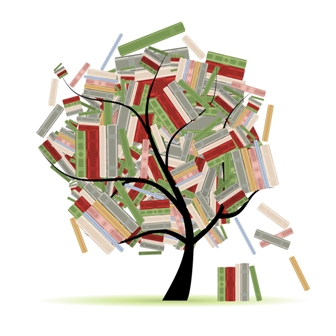 Related Posts