I received this galley in consideration for an honest review.
Do You Want To Start A Scandal by Tessa Dare
Series: Spindle Cove #5
Published by Avon on September 27, 2016
Genres: Romance, Historical Romance
Goodreads

On the night of the Parkhurst ball, someone had a scandalous tryst in the library.
•Was it Lord Canby, with the maid, on the divan?
•Or Miss Fairchild, with a rake, against the wall?
•Perhaps the butler did it.

All Charlotte Highwood knows is this: it wasn't her. But rumors to the contrary are buzzing. Unless she can discover the lovers' true identity, she'll be forced to marry Piers Brandon, Lord Granville—the coldest, most arrogantly handsome gentleman she's ever had the misfortune to embrace. When it comes to emotion, the man hasn't got a clue.

But as they set about finding the mystery lovers, Piers reveals a few secrets of his own. The oh-so-proper marquess can pick locks, land punches, tease with sly wit... and melt a woman's knees with a single kiss. The only thing he guards more fiercely than Charlotte's safety is the truth about his dark past.

Their passion is intense. The danger is real. Soon Charlotte's feeling torn. Will she risk all to prove her innocence? Or surrender it to a man who's sworn to never love?
As with all of Tessa Dare's books, Do You Want to Start a Scandal was lovely and so much fun.  Spindle Cove is one of my favorite fictional settings of all time and I am so glad that we get to visit it again.  Charlotte is determined to solve the mystery of the amorous couple and Piers is determined to resist Charlotte's contagious enthusiasm for pretty much everything, so their differences are a fantastic set-up for their chemistry. The mystery that Charlotte is trying to solve takes some interesting turns, which kept the pace going and made the story highly entertaining. As always with Tessa Dare books, the sexiness is infused into ever interaction between the hero and heroine. Overall, Do You Want to Start a Scandal is an excellent addition to one of my very favorite historical romance series.
I received this galley in consideration for an honest review.
The Hating Game by Sally Thorne
Published by William Morrow on August 9. 2016
Genres: Romance, Women's Fiction
Goodreads


Lucy Hutton and Joshua Templeman hate each other. Not dislike. Not begrudgingly tolerate. Hate. And they have no problem displaying their feelings through a series of ritualistic passive aggressive maneuvers as they sit across from each other, executive assistants to co-CEOs of a publishing company. Lucy can't understand Joshua's joyless, uptight, meticulous approach to his job. Joshua is clearly baffled by Lucy's overly bright clothes, quirkiness, and Pollyanna attitude.

Now up for the same promotion, their battle of wills has come to a head and Lucy refuses to back down when their latest game could cost her her dream job…But the tension between Lucy and Joshua has also reached its boiling point, and Lucy is discovering that maybe she doesn't hate Joshua. And maybe, he doesn't hate her either. Or maybe this is just another game.
In a sea of books that cover the "hate turned to love" trope, The Hating Game stands out as probably my favorite romance of 2016.  The thing is, I couldn't even tell you exactly what it is about this book that makes it so dang good, but it just is.  It is the perfect mix of banter, longing, and sexiness and the most exciting part is that it's a debut!  Lucy and Josh seem to hate each other and spend their days at work trying to undermine and one-up each other and they serve as the executive assistants to rival bosses. You are inside Lucy's head and her quirky and sometimes neurotic thoughts are a wonderful foundation for the story.  Josh, who seems like a total jerk at first, will grow on you, I promise. When they both go after the same promotion, the tension is next level, but it only serves to improve the already great tension.  Their eventual romance is full of hilarious pitfalls and some really amazing sexiness.  I am hoping that The Hating Game is but a mere taste of what we will see from Sally Thorne because I loved this book and I want more!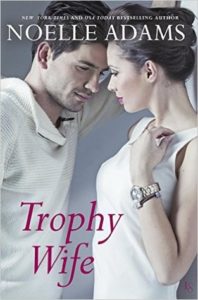 Trophy Wife by Noelle Adams
Published by Random House on December 6, 2016
Genres: Romance
Goodreads


Alison Davies used to just be a trophy wife. Now she's just flat broke. Thanks to an ironclad prenup, she's worse off than she was before the day she rushed down the aisle with a wealthy jerk eight years ago. After her steep fall from riches to rags, Alison refuses to shackle herself to any man who treats her like a possession—no matter how good he looks in a pair of well-worn jeans, or how his muscles ripple while he's carrying her couch.

Underneath his rugged exterior, Rob West is a gentleman. So when he sees his beautiful new neighbor moving in, he's going to help her out no matter how loudly she protests. In fact, Alison's determination to go it alone just strengthens his resolve—and his desire to find out what makes her tick. But after one spur-of-the-moment tumble in the sheets, it's clear that their connection goes way deeper. And that Rob won't be happy until Alison surrenders to the passion they share.
Trophy Wife didn't turn out to be the story I was hoping for. I think my issue with this book is that the pacing lagged and the romance was kind of disappointing.  It seemed like it would be about Alison learning about herself, which she does, but it also featured a hero who seems to whine a lot.  After insisting that he respects her and wants to make it work, Rob proceeds to act like an idiot for no good reason and it kind of killed my feelings for this couple.  The story also lacked direction.  This may have been due, in part, to the flimsy foundation.  It basically took a 19th century plot (an arranged marriage gone bad) and put it in modern times.  Not that it doesn't still happen, but there wasn't enough background to really give me a sense of what Alison was escaping.  I just didn't buy the story and the lukewarm romance didn't improve the book as the story progressed.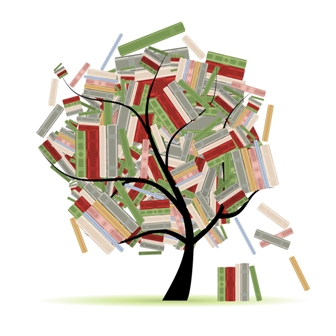 Related Posts