I am lucky enough to host a stop on the EARTHBOUND blog tour today with my thoughts on the latest from Aprilynne Pike.  Don't forget to check out the fantastic giveaway after you've read my review.  Thanks for stopping by!
Earthbound
(Earthbound #1)
Author:
Aprilynne Pike
Category:
Young Adult
Publisher:
Razorbill
Release Date:
7-30-13
Tavia Michaels is the sole survivor of the plane crash that killed her parents. When she starts to see strange visions of a boy she's never spoken with in real life, she begins to suspect that there's much about her past that she isn't being told.  Tavia immediately searches for answers, desperate to determine why she feels so drawn to a boy she hardly knows. But when Tavia discovers that the aunt and uncle who took her in after her parents' death may have actually been responsible for the plane crash that killed them–and that she may have been the true intended victim–she flees for the safety of Camden, Maine, where the boy she sees in her visions instructs her to go. Now, Tavia is on the run with no one to trust. No one, that is, except for her best friend and longtime crush, Benson. Tavia feels torn between the boy who mysteriously comes to her at night and the boy who has been by her side every step of the way. But what Tavia doesn't know is that the world is literally falling apart and that to save it she will have to unite with the boy in her visions. Only problem? To do so would mean rejecting Benson's love. And that's the one thing Tavia Michaels swore she'd never do.
I wasn't really sure what to expect from Earthbound and I think that worked in my favor because it ended up being a story that took a long and winding path, and I enjoyed every step!   Tavia is the lone survivor in a plane crash and has been trying very hard to get her life back together.  Of course, just as she thinks she's got things under control, her world starts coming apart bit by bit.  I liked Tavia as a character.  She seemed very real and very normal, despite her tragic circumstances, so when the bottom drops out of her world, it made it all the more shocking to me as a reader.  I liked the way that the secrets of her existence are revealed little by little.  Just when you thought that was it, another secret was uncovered.  It made the book a lot of fun to read and it kept the pacing consistent so that I never felt the story was dragging or moving too quickly.  That's a tricky thing to accomplish, especially in the first of a series where world building and information sharing is essential.
While the first part of the book was getting to know Tavia, the second part is so full of twists and turns that it made my head spin (in a good way).  Although the jacket copy makes it sound like there is a love triangle, I didn't really feel that way.  Yes, there are two boys and, yes, they are both connected to Tavia but to call it a "love triangle" doesn't really do it justice.  Tavia has a lot to figure out because it's almost as if she exists in two realities at once.  So, if you are worried about that romance structure, don't be.   Not everyone is as they seem, and the answers to the problems in this book will be hard won, for sure. The ending was a heart-pounding cliffhanger that I loved and hated, since it means waiting for book two.  Earthbound was a very solid start to a series that I am looking froward to following!
I received this ARC in exchange for my honest review.
Find the other tour stops here.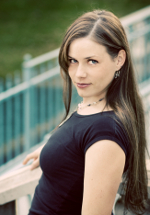 About The Author
Critically acclaimed, #1 New York Times best-selling author Aprilynne Pike has been spinning tales since she was a child with a hyper-active imagination. At the age of twenty she received her BA in Creative Writing from Lewis-Clark State College in Lewiston, Idaho. When not writing, Aprilynne can usually be found out running; she also enjoys singing, acting, reading, and working with pregnant moms as a childbirth educator and doula. Aprilynne lives in Arizona with her husband and four kids; she is enjoying the sunshine.
TWITTER | FACEBOOK | AMAZON | BARNES AND NOBLE | TUMBLR | WEBSITE | BLOG
Buy Earthbound!!
AMAZON | BARNES & NOBLE | GOODREADS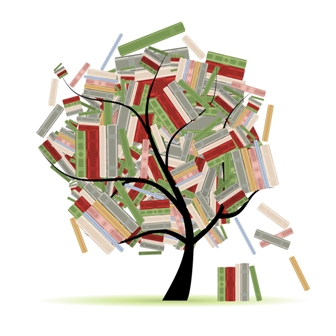 Related Posts