I received this galley in consideration for an honest review.
The One That Got Away by Melissa Pimentel
Published by Penguin on September 22, 2017
Genres: Romance, Women's Fiction, Retelling
Goodreads


Ruby and Ethan were perfect for each other. Until the day they suddenly weren't.

Now, ten years later, Ruby is single, having spent the last decade focusing on her demanding career and hectic life in Manhattan. There's barely time for a trip to England for her little sister's wedding. And there's certainly not time to think about what it will be like to see Ethan again, who just so happens to be the best man.

But as the family frantically prepare for the big day, Ruby can't help but wonder if she made the right choice all those years ago. Because there is nothing like a wedding for stirring up the past . . .
I am all for a Jane Austen retelling, but The One That Got Away, while somewhat fun, was a pale copy of the original (Persuasion).  The characters weren't very well developed and it seemed to rely too heavily on the original instead of taking a story frame and developing new and better ways to convey all of the deep emotion of Persuasion.  All of that aside, my biggest issue is that the heroine essentially asks for forgiveness for a sexual encounter she had which was non-consensual…..and then our hero forgives her without a word about how she shouldn't apologize for something to which she had no memory of consenting.  Honestly, I was so shocked that something that was so obviously not ok was just glossed over and the circumstances that surrounded that event were dragged out and then not truly acknowledged.  For that reason alone, I would skip this one.  I enjoyed it at first, but it ultimately left a very bad taste in my mouth.
I received this galley in consideration for an honest review.
To Tame A Wild Lady by Ashlyn Macnamara
Series: Duke-Defying Daughters #2
Published by Random House on January 31, 2017
Genres: Romance, Historical Romance
Goodreads



He's a roughhewn bastard. She's a rebellious noblewoman. Their passion bridges the class divide in a scintillating novel of forbidden desire and raw sensuality from the USA Today bestselling author of To Lure a Proper Lady.

Lady Caroline Wilde is expected to ride sidesaddle, but she's not about to embrace convention. She's also expected to keep a chaste distance from men like Adrian Crosby, the new estate agent, yet she cannot cease her ogling—which is especially irksome considering their ongoing feud. Adrian insists that the fields must be planted; Caro needs those same fields to train her horses. But whenever she tries to put him in his place, Caro looks into his steely gaze and her words simply ... disappear.

A bastard son who grew up on the Wyvern estate, Adrian was lucky enough to receive an education at the behest of the late marchioness. Now that he has set out on his own, Adrian knows better than to fall for Lady Caroline, the Duke of Sherrington's daughter. Caroline is at once a thorn in his side and an exquisite temptation, especially when she's playing the feisty daredevil. Adrian would give anything for a chance to tame her—and with Caro in the saddle, he just might get his wish
To Tame A Wild Lady is one of those you're not alike other regency girls stories.  I did like the fact that the hero wasn't nobility.  I enjoy historical romance that turns the usual power dynamic on its ear.  Because Adrian was an employee, there was a lot said about social class and, for Cora, how hard it was for a woman's ambitions to be taken seriously.  Adrian and Cora definitely had an enemies to lovers thing going on and the banter and chemistry were good.  The author is one that I've enjoyed reading before.  There was a bit of a mystery that kept things moving along and kept tension in the storytelling.  Overall, this was an enjoyable read.
Waiting For An Earl Like You by Alexandra Hawkins
Series: Masters of Seduction #3
Published by St. Martin's Press Genres: Romance, Historical Romance
Goodreads


Justin Reeve Netherwood, Earl of Kempthorn—a.k.a. Thorn—has never cared much for his neighbor's daughter. But his twin brother, Gideon, befriended the wild, reckless, and wholly inappropriate Miss Olivia Lydall in youth, and two have been close ever since. So when Olivia finds herself in a state of romantic conflict and seeks out Gideon for advice, he's only too pleased to oblige. Only problem: The man Olivia is speaking to is Thorn. And now it's too late for him to tell Olivia the truth…

Thorn always believed that Olivia was too smitten with Gideon for her own good. So what's the harm in steering her away from him? But Thorn's charade turns out to be anything but harmless once he begins to see Olivia for who she really is: A woman full of spirit and passion…and someone he can't live without. But how can Thorn claim Olivia's heart when their deepening connection—and burning desire—is built on lies and deceit?
Waiting for an Earl Like You was not enjoyable.  The hero's POV kind of ruined it, first of all, because he was such a tool.  The whole twin switching places thing was weird and not all that important to the plot.  (Also, that whole part of the plot was distractingly unbelievable).   Olivia's actions were both reckless and bizarre, lacking in character motivation.  The pacing was extremely uneven, as well.  Basically, none of it made sense.  Skip this one.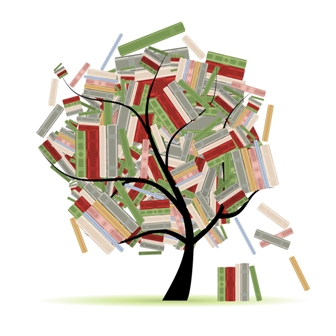 Related Posts