Tell The Wolves I'm Home
Author:
Carol Rifka Brunt
Narrator:
Amy Rubinate
Performance:
Good
Available Now
1987. There's only one person who has ever truly understood fourteen-year-old June Elbus, and that's her uncle, the renowned painter Finn Weiss. Shy at school and distant from her older sister, June can only be herself in Finn's company; he is her godfather, confidant, and best friend. So when he dies, far too young, of a mysterious illness her mother can barely speak about, June's world is turned upside down. But Finn's death brings a surprise acquaintance into June's life—someone who will help her to heal, and to question what she thinks she knows about Finn, her family, and even her own heart. At Finn's funeral, June notices a strange man lingering just beyond the crowd. A few days later, she receives a package in the mail. Inside is a beautiful teapot she recognizes from Finn's apartment, and a note from Toby, the stranger, asking for an opportunity to meet. As the two begin to spend time together, June realizes she's not the only one who misses Finn, and if she can bring herself to trust this unexpected friend, he just might be the one she needs the most. – Goodreads
The first thing that struck me about this book was the setting.  In 1987, AIDS was still a scary, unknown thing to many people.  It still carried a devastating stigma.  Finn, June's beloved uncle, dies of AIDS, and intertwined in the grief over the loss of someone so important is also the reluctance to tell people what happened.  The descriptions of her mother's behavior after visiting him, even though she knew it couldn't be contracted by casual contact, was something that really permeated that part of the 80s.  In truth, it was something I'd forgotten until reading this, and those little details really pulled me into June's half adult/half teen world.  June was what you would probably call a weird kid.  She was obsessed with the middle ages and was infatuated with her Uncle.  Finn's understanding of June, the degree of which we don't really know until the end of the book, made her love him even more.  Tell The Wolves I'm Home was about grief and coming of age, but it was also about the realization that the adults in your life that love you had lives before you were born, and they have thoughts and dreams that you might no nothing about.  June is a an old soul in some ways, but in others, she is woefully naive.  Her friendship with Toby, Finn's partner, opens her world to a side of her parents, and Finn, that she never knew about.  The bitter-sweetness of knowing someone after its too late to ask questions is translated with devastating clarity in this story.   Through getting to know Toby, she really gets to know Finn and, to a lesser extent,  her mother.  Also present in this book was a very complicated and layered relationship between two sisters.  I found this aspect of the story to be the most fascinating.  Greta appears to be nothing more than you average mean girl older sister, but her grief and pain runs just as deep as June's, even though it is for different reasons..    The ending wasn't shocking, but it was definitely sad.   Tell The Wolves I'm Home was a thoughtful, heartbreaking, and beautifully written story about family, love, and friendship.
I think the only place that the narration faltered for me was in the voicing of Toby, whose accent seems to come and go.  However, her reading of June was full of nuance and emotion, so Toby's voice becomes a small issue.  I don't usually listen to literary fiction on audio because the pace tends to be slower, but Tell The Wolves I'm Home was a powerful story and translated well to audio.  If you've had this on your list for a while, I think you can safely consider the audiobook as a reading option.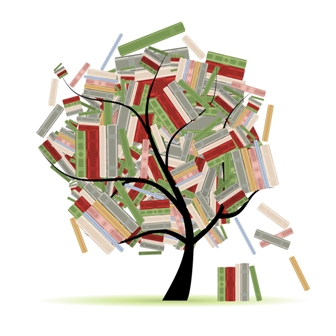 Related Posts