I received this galley in consideration for an honest review.
How To Disappear by Ann Redisch Stampler
Published by Simon & Schuster on June 14, 2016
Goodreads

This electric cross-country thriller follows the game of cat and mouse between a girl on the run from a murder she witnessed—or committed?—and the boy who's sent to kill her.

Nicolette Holland is the girl everyone likes. Up for adventure. Loyal to a fault. And she's pretty sure she can get away with anything...until a young woman is brutally murdered in the woods near Nicolette's house. Which is why she has to disappear.

Jack Manx has always been the stand-up guy with the killer last name. But straight A's and athletic trophies can't make people forget that his father was a hit man and his brother is doing time for armed assault. Just when Jack is about to graduate from his Las Vegas high school and head east for college, his brother pulls him into the family business with inescapable instructions: find this ruthless Nicolette Holland and get rid of her. Or else Jack and everyone he loves will pay the price.

As Nicolette and Jack race to outsmart each other, tensions—and attractions—run high. Told in alternating voices, this tightly plotted mystery and tense love story challenges our assumptions about right and wrong, guilt and innocence, truth and lies.
How To Disappear starts after Nicolette has disappeared, which I thought was interesting and an excellent way to make sure this story hit the ground running.  Nicolette is a girl who may or may not be on the run for killing someone and Jack may or may not have to kill her as retaliation.  Both characters were neither 100% good or bad, which added to the murky inner morality of the story, and the idea that some of the choices we make in life fall into moral and ethical gray areas.  I love books like that.  Jack, in particular, embodies the teen who grew up in an abusive and violent environment, but can't quite shake off the guilt of his heritage.  He hates who his dad was, but he can't quite cut all of his ties.  Nicolette, on the other hand, clearly feels guilty about something, but her insane plan to hide out forces her to live a new life and try to be a new person.  As How To Disappear points out again and again, wherever you go, there you are. There really is no way to completely escape.  It may seem odd to place a romance in the middle of all of this, but the romance is what gave the story its most intriguing complication.  It may seem odd to have a hit-man and his mark become involved, but it worked and, in the end, it really kind of made the story.
How To Disappear had a Gone Girl feel to it, not in plot necessarily, but in structure and that wow moment when the truth is revealed.  I was constantly making up possible theories and then shaking my head a the plot twisted again and my theory was debunked.  The excellent pacing and dual point of view helped keep the story going, and I never felt like it hit a slow spot, at all.  Dual point of view is a narrative vehicle that I am a big fan of, in most cases, and it worked really well in this book.  It allowed the reader to get pulled in and it also lent itself to the plot twists.  Since you are getting the story from two different angles, it made the lines between the truths and lies much more blurred.  I really had a hard time putting this one down once I started reading it.  How to Disappear combined a twisty, keep-you-on-your-toes plot with an interesting romance and all of the great aspects of a thriller.  It's one of those books that you'll want to stay up late to finish reading.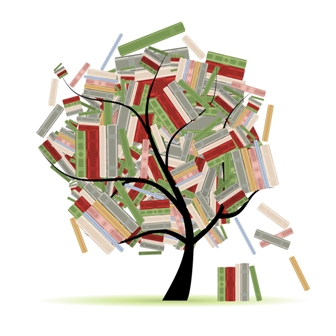 Related Posts