I received this galley in consideration for an honest review.
The Weaver by Emmi Itäranta
Published by Harper Collins on November 1, 2016
Genres: Fantasy
Amazon,  - B&N,  - iBooks
Goodreads

The author of the critically acclaimed Memory of Water returns with this literary ecological tale in the vein of Ursula K. Le Guin and Sheri S. Tepper, in which an innocent young woman becomes entangled in a web of ancient secrets and deadly lies that lie at the dark center of her prosperous island world.

Eliana is a model citizen of the island, a weaver in the prestigious House of Webs. She also harbors a dangerous secret—she can dream, an ability forbidden by the island's elusive council of elders. No one talks about the dreamers, the undesirables ostracized from society.

But the web of protection Eliana has woven around herself begins to unravel when a young girl is found lying unconscious in a pool of blood on the stones outside the house. Robbed of speech by her attackers, the only clue to her identity is one word tattooed in invisible ink across her palm: Eliana. Why does this mysterious girl bear her name? What links her to the weaver—and how can she hold Eliana's fate in her hand?

As Eliana finds herself growing closer to this injured girl she is bound to in ways she doesn't understand, the enchanting lies of the island begin to crumble, revealing a deep and ancient corruption. Joining a band of brave rebels determined to expose the island's dark secrets, Eliana becomes a target of ruthless forces determined to destroy her. To save herself and those she loves, she must call on the power within her she thought was her greatest weakness: her dreams.
After reading The Memory of Water, I knew that The Weaver would be an interesting and beautifully written story.  The world of The Weaver is fantasy written from the perspective of Eliana, who lives on an island that lives by strict codes of jobs and personal habits.  People have their place and they do their jobs, and those who do not fit in are taken away.  That being said, it wasn't an overtly violent place. There were no public hangings, rather the fear of the 'dream plague' seemed to keep everyone in line.  It is when Eliana starts to wonder about the plague's connection to the mandatory tattoos that her quietly ordered life starts to unravel.  The clues she finds and the people who both help and hurt her were brought together to create a story that was unique and engrossing.
While this book had a lot going on in it, I would not call it fast-paced.  However, this is not a bad thing.  This world and this story deserved a little time to grow and I felt that I was able to better enjoy the story because I didn't feel that I was being rushed from one discovery to the other.  The writing is lyrical and such a joy to read.  I don't know how language can be 'light' but that's the only way I can describe the way the story is told.  Emmi Itäranta is writing really interesting stories that aren't like anything else I'm reading right now.  If you are looking for a voice that is creative and different, I strongly encourage you to read The Weaver.  It delivered a richly developed world and a compelling story.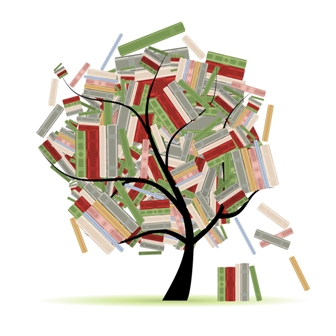 Related Posts