I received this galley in consideration for an honest review.
I Was Here by Gayle Forman
Published by Penguin on January 27, 2015
Genres: Young Adult
Goodreads


When her best friend Meg drinks a bottle of industrial-strength cleaner alone in a motel room, Cody is understandably shocked and devastated. She and Meg shared everything—so how was there no warning? But when Cody travels to Meg's college town to pack up the belongings left behind, she discovers that there's a lot that Meg never told her. About her old roommates, the sort of people Cody never would have met in her dead-end small town in Washington. About Ben McAllister, the boy with a guitar and a sneer, who broke Meg's heart. And about an encrypted computer file that Cody can't open—until she does, and suddenly everything Cody thought she knew about her best friend's death gets thrown into question.
When I peeked at other people's reactions to I Was Here I kept seeing remarks abut how dark it was.  The story, which centers on Cody's emotional journey after her friend's suicide, is quite dark.  Meg was the friend that got out.  While Cody stayed in the small Washington town after high school, Meg went away to college and seemed to live the life that Cody longed for but couldn't quite reach.  With Meg's death, Cody is forced to relive their estrangement, her feelings of jealousy, and her guilt.  Guilt is mainly what drives Cody to start digging into Meg's life when she starts to hear about a person that doesn't mesh with the Meg she knew.  The story then brings in aspects of a mystery/thriller which somehow worked without sacrificing the core feeling of the story, which was about coming to terms with grief.   Of course, no journey wouldn't really be a journey if the main character didn't learn something about herself, and I did see growth in Cody's character and she was also given a chance to see the people in her life a little differently.  I was especially fascinated by her relationship with her mother, which begins as something to be pitied, but changes into one of more understanding by the end of the book
The question of the hidden files on Meg's computer provide the motivation of much of the conflict in the story.  As a mystery, it worked well in keeping the momentum of the book going.  It also provided much of the darkness.  There is a romance, as mentioned in the jacket copy, and while I didn't find it distracting, the story would have been ok without it, as well.  So, in that respect, it's a bit of a departure for this author.   Ben was much more than the "boy with a guitar" and I was glad that he did not turn into a two-dimensional stereotype.   Another aspect of the story telling that really worked for me was that we only know Meg through the memories of others.  Her suicide takes place before the beginning of the book, and I think it did a lot for the book to force the reader to see and feel everything that Cody is seeing and feeling.  We are as in the dark as she is, and it made me feel more invested in getting the answers.  Of course, with suicide, there often aren't cut and dry answers or easy explanations.  Cody's search for truth leads her to as much of an answer as anyone can get in a situation like this, but is isn't necessarily the one she was expecting.  This is one of those books that might not work for everyone.  If you are married to Gayle Forman's more romance centered writing, this book might be a little harder for you.  It really spoke to me and the darkness of the story, I felt, was well done and entirely appropriate for the subject matter.  I Was Here doesn't turn away from the pain of suicide, but neither does it over-sensationalize it.  I thought it struck a good balance and it was a story that was on my mind long after I finished reading it.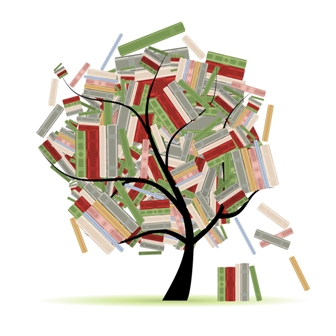 Related Posts