I received this galley in consideration for an honest review.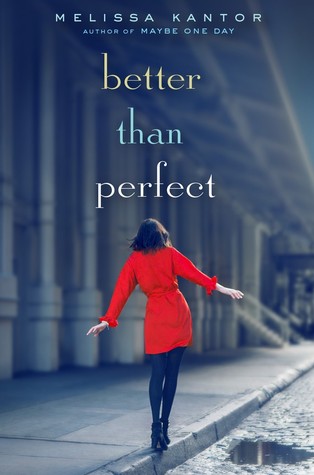 by Melissa Kantor
Published by Harper Collins on February 17, 2015
Genres: Young Adult
Goodreads


Juliet Newman has it all. A picture-perfect family; a handsome, loving boyfriend; and a foolproof life plan: ace her SATs, get accepted into Harvard early decision, and live happily ever after. But when her dad moves out and her mom loses it, Juliet begins questioning the rules she's always lived by. And to make everything even more complicated there's Declan, the gorgeous boy who makes her feel alive and spontaneous—and who's totally off-limits. Torn between the life she always thought she wanted and one she never knew was possible, Juliet begins to wonder: What if perfect isn't all it's cracked up to be?
Better Than Perfect ended up being a much more interesting story than I thought it would be.  Juliet is your typical over achiever.  Good grades, sweet boyfriend, a highly scheduled day, high SAT scores…I could go on and on.  The catalyst of her new and painful chapter is her mother's breakdown and admittance into a mental health facility.  While trying to keep everything in her life going, she starts to see that the world doesn't end when things don't go as planned.  This whole book is her gradual realization of this fact and through her parents divorce, her mother's recovery, and her attraction to someone who isn't her boyfriend, she makes a painful journey towards the understanding that it's not always easy to make the right decision for yourself.  I really liked Juliet.  She was flawed and complicated.  I thought her reaction to her mother's actions and her conflicted feelings about her family were very real and relatable.
The story did become a bit repetitive in the middle section.  There was a chunk of pages when it didn't seem to be moving forward, but it did eventually find its course again.  I also wasn't a fan of the way the character of Juliet's boyfriend, who started out as a part of her perfectly planned life, was turned into "the bad guy".  It seemed like a cop out, quite frankly.  Instead of really digging into Juliet's character as it related to her boyfriend and how their shared goals might be diverging, the author simply made him unlikable all of a sudden.  However, despite that, I did like the story.  It dealt with a lot of heavy issues, and it was good to see a story about someone who was dealing with a mentally ill parent as well as dealing with the stigma of having a family member with a mental illness.  I appreciated the way her mother's recovery seemed to open Juliet up to the possibility that her life didn't have to be planned down to every last detail.  The ending was absolutely fantastic.  It really gave the choice to Juliet, and it brought a very big smile to my face.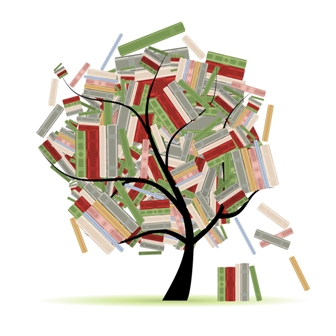 Related Posts