Welcome to my stop on the blog tour for Hello, Sunshine by Leila Howland!  After you've read my review, don't forget to enter for a chance to win a cop of Nantucket Summer, which is a compilation of Nantucket Blue and Nantucket Red also by Leila Howland. (Seriously, its one of my favorite duologies EVER).
I received this galley in consideration for an honest review.
Hello, Sunshine by Leila Howland
Published by Disney-Hyperion on July 11, 2017
Genres: Young Adult
Goodreads

Becca Harrington is a reject. After being rebuffed by every college on her list, she needs a fresh start, so she packs up everything and moves to LA, giving herself one year to land an acting gig. Unfortunately, after a few grueling months, LA is looking like the worst idea ever. Becca can't land an agent, she's running out of cash, and her mom is hounding her to apply to more schools.

In an act of desperation, Becca and her friend Marisol start posting short videos online—with the help of their adorable filmmaker neighbor, Raj—and the videos catch the attention of a TV producer. Could this be her big break? Or will she have to move back home with nothing but some bad head shots and a monstrous credit-card bill?
If you browse through the menu of available TED talks, you will probably see that many of them are about the value of failure.  I thought about this a lot while reading Hello, Sunshine because the main character, Becca, faces a lot of it.  Becca makes her way to LA to try her hand at acting and is hit with a series of setbacks that would make anyone run back home, but instead she seems to move forward with even more determination.  Don't get me wrong, while I loved Becca she was also very flawed.  She made tons of bad decisions and the numerous rejections will make you cringe, but it all served to take you along on her journey.  Trying to make it, especially in entertainment, can be ugly and demoralizing.  I appreciated that Hello, Sunshine didn't look away from that aspect of Becca's story.
Even if you don't plan to act, I think there is so much to gain from reading Hello, Sunshine.  It's tough to put yourself out there and follow your dreams, especially when the odds are stacked against you.  Perhaps much of Becca's determination can be attributed to being young, but I also felt that this is how she would pursue any dream because that's just the kind of person she was written to be.  I especially loved the friendships in this book.  Being on your own can really bond people and the support Becca gains from her friends was one of my favorite things about Hello, Sunshine.  All of the characters were interesting and seemed very real.  I really fell into this book, much as I did while reading the Nantucket series.  Overall, I enjoyed Hello, Sunshine.  It was funny, honest, and full of wonderfully interesting characters.
Giveaway
One finished copy of Nantucket Summer by Leila Howland, which is both Nantucket Blue and Nantucket Red in one volume.  You must be 13+ to enter. Open to US residents only.
Don't forget to visit the other stops this week!
Week Two
Monday, July 17th: Ex Libris, Review
Tuesday, July 18th: Such a Novel Idea, Author Post
Wednesday, July 19th: Book Crushin', Review
Thursday, July 20th: Across the Words, Dream Casting Post
Friday, July 21st: The Reading Nook Reviews, Spotlight Post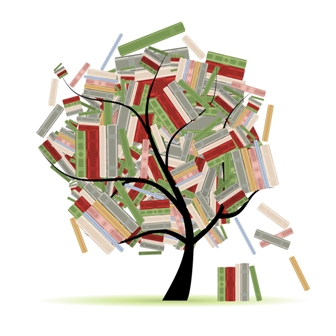 Related Posts