Summer Breeze
Author: Nancy Thayer
Genre: Fiction: Chick Lit
Format: ebook
Publisher: Random House
Release Date: 6-5-12
Morgan O'Keefe feels trapped in a gilded cage. True, the thirty-year-old mother agreed to put her science career on hold to raise her young son while her husband  pursued his high-powered job. But though Morgan loves many things about staying home with her child, she misses the thrill of working with her colleagues in the lab. She's restless and in dire need of a change. Fed up with New York City's hectic pace, Natalie Reynolds takes up her aunt's offer to move to the Berkshires and house-sit her fabulous lakeside house for a year. Passionate about applying brush to canvas, Natalie is poised to become the artist she has forever longed to be. But life on Dragonfly Lake is never without surprises, and for a novice swimmer like Natalie, the most welcome surprise proves to be the arms of a handsome neighbor pulling her up from the water for a gulp of air. When her mother breaks her leg, Bella Barnaby quits her job in Austin and returns home to help out her large, boisterous family. Among her new duties: manning the counter at the family business, Barnaby's Barn, an outdated shop sorely in need of a makeover. While attractive architect Aaron has designs on her, Bella harbors long held secret dreams of her own.  
 On one section of a lake near the Berkshires in Massachusetts three women have a summer that brings growth and tough decisions to their lives.  Bella, Morgan and Natalie all have very different backgrounds and find themselves in different stages in their lives.  The difference in their places in life made the book very entertaining as Morgan struggles with her role as a stay-at-home-mom, Bella tries to decide what she wants from life and Natalie seeks a place where she can belong.  Dragonfly Lake sets the scene for the struggles and triumphs of the three main characters and the writing is as breezy and comfortable as the title implies.  The men that come into each woman's life are certainly entertaining in their won right, but this story is really about the women, which I liked.
Summer Breeze is a great light vacation read.  The setting makes you feel like you are on vacation, even if you aren't.  Each character's story is intertwined in a way that is very entertaining and easy to read.  I liked the way each woman was able to find what they wanted on their own terms and they were decisions that weren't always easy to make.  If you're looking for a good summer read, this is the book for you!
This book earned 3 birds:


I received this book as a galley from the publisher in exchange for my honest review.
Find Nancy Thayer online:
Website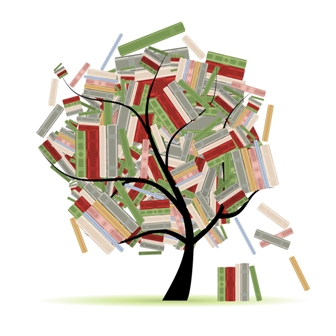 Related Posts