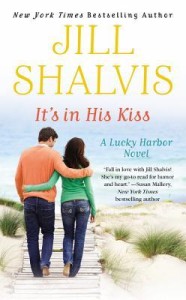 It's In His Kiss by Jill Shalvis
Series: Lucky Harbor #10
Published by Grand Central on August 26, 2014
Genres: Romance
Goodreads


Becca Thorpe has uprooted her life and escaped to the beach. Now's her chance to get away from city living, throw caution to the ocean winds, and live in the moment. Especially if the moment includes the deliciously sexy surfer she meets shortly after arriving in Lucky Harbor. Something about the dark intensity of Sam's eyes and the thrill she gets at his touch convinces her to stay awhile.

Boatbuilder and investment genius Sam Brody is a self-made man who knows how dangerous it can be to mix business and pleasure. But he can't resist offering Becca a job just to hear her laugh and have her near. Yet when her brother comes to town asking for help, will he tempt her back to her glamorous life in the city? Or do Sam and little Lucky Harbor have a chance to win Becca's heart?
I would very much like to move to Lucky Harbor. Maybe it's because it's hot as HADES in Texas right now, but there is just something about this small town that makes me want to go and be a part of everyone's stories.  This book begins to tell the stories of three friends who run and own a boat rental service together.  Sam and Becca have a lot of chemistry and their super steamy scenes are paired with a lot of funny dialogue and a story that was also sweet and romantic.  As always, you get to peek in at other couples from past Lucky Harbor books, which is really one of my favorite things about long running romance series.  Whether you are new to this series, or a long-time fan, you will love It's In His Kiss.
I received this galley in consideration for an honest review.
I Want It That Way
by
Ann Aguirre
Series:
2B Trilogy #1
Published by
Harlequin
on August 26, 2016
Genres:
Romance
,
New Adult
Goodreads


Nadia Conrad has big dreams, and she's determined to make them come true—for her parents' sake as well as her own. But between maintaining her college scholarship and working at the local day care to support herself, she barely has time to think, let alone date. Then she moves into a new apartment and meets the taciturn yet irresistible guy in 1B….

Daniel Tyler has grown up too fast. Becoming a single dad at twenty turned his life upside down—and brought him heartache he can't risk again. Now, as he raises his four-year-old son while balancing a full-time construction management job and night classes, a social life is out of the question. The last thing he wants is for four noisy students to move into the apartment upstairs. But one night, Nadia's and Ty's paths cross, and soon they can't stay away from each other.

The timing is all wrong—but love happens when it happens. And you can't know what you truly need until you stand to lose it.
Ann Aguirre's foray into New Adult romance was not especially smooth, but it ended up being a story that I was glad to read.  I really liked the contrast between Ty and Nadia's lives.  Nadia's only worries are school and keeping her scholarship.  Ty, on the other hand, is juggling school, fatherhood, and a job.  Their relationship falls back on some pretty well-worn vehicles, at times, and it lacks some of the snappy dialogue I think New Adult could really use, but it as a good story.  I loved the single parenthood angle and the way they both had to work hard for the success in their lives.  This is the first in a series and I will definitely be reading the rest of the books!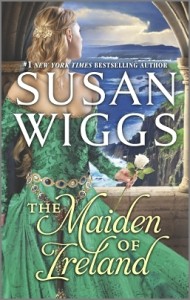 The Maiden Of Ireland
by
Susan Wiggs
Published by
Harlequin
on August 26, 2014
Genres:
Romance
,
Historical Romance
Goodreads


John Wesley Hawkins was condemned to hang, accused of treason and heresy. As he's transported to the scaffold at Tyburn, however, the Lord Protector steps in and offers him the hand of mercy--if Wesley agrees to travel to Ireland on a dangerous mission into the heart of the Irish resistance against English rule. He'll have to seduce the rebels' secrets from a headstrong Irishwoman, but that shouldn't be a problem for a man of Wesley's reputation....Caitlin MacBride is mistress of the beleaguered Irish castle Clonmuir, and she makes no secret of her loyalty to her countrymen. She's determined to remain strong for her people, but a wish for true love one evening at sunset yields the one thing that may sway her resolve. When Wesley walks out of the mist that fateful night, Caitlin's faith in the magic of Ireland is briefly restored--until she discovers he's one of the treacherous Englishmen she has spent her life fighting against.
Well, I have to say that I don't read a lot of historical romances set during the time of Oliver Cromwell, but there's a first for everything, I guess.  I enjoyed this story and its intertwining with history.  It used the word Sassenach quite generously, which always makes this girl smile, and the way that both characters fought for each other and their families was very romantic. Historical romance fans will love this one!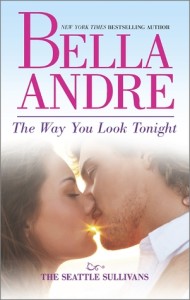 The Way You Look Tonight by Bella Andre
Series: The Sullivans #9
Published by Harlequin on August 26, 2014
Genres: Romance
Goodreads



As a very successful private investigator who has caught many a cheater, Rafe Sullivan believes true, lasting love only happens once in a blue moon. But when he returns to the family lake house, the sweet girl next door is all grown up and she may be just the one to change his mind. While Brooke Jansen is happy with her quiet, small-town life, she secretly longs to experience something wild. So when her favorite Wild Sullivan moves back after more than a decade away, she can't stop wondering if being bad is really as good as it always seemed and just how long it will be before she can find out.
Happily, the Sullivans series has continued and now we get to meet the Seattle wing of the family.  Our first Seattle Sullivan is Rafe, a jaded PI.  There is no long lead-up to the attraction in this book, as they get together pretty quickly.  I prefer a little more relationship building, myself, but I did really like Brooke and her unapologetic attitude toward sex.  I think that Bella Andre's female characters are great that way, and while Brooke is sweet, she is no simpering maiden, either.  As an introduction to this series, it was good.  I won't say it was the author's best, but it was an excellent set-up and I'm looking forward to reading Mia's story next.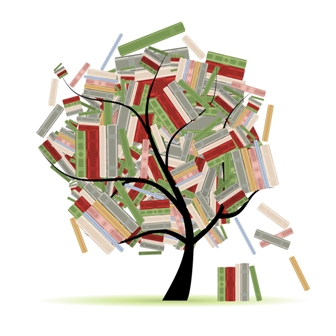 Related Posts