These books are about Thanksgiving, but when you've grown tired of dealing with your family, why not buy one (or all) of the books on this list to read now or in a few weeks.  I have 4 mini-reviews of romances that will help you escape the craziness of the holidays….guaranteed!
Find out more about my romance ratings here.
I think that this is my favorite Sarah MacLean book that I've read, so far.  The third book in the Rule For Scoundrels series focuses on a Duke that has been disgraced and falsely accused of murder.  This book had everything I love in a regency romance; social constraints, passion, a really fun plot line and lots of intriguing action.  Temple is understandably bitter and Mara is both kind and strong.   Mara was a very intriguing characters because she felt that she was forced into doing what she had to do, and with no one to speak up for her or defend her, she makes few apologies.   I just loved the way the storyline played out and I loved both Temple and Mara.  They are the kind of characters that you'll get attached to and want to follow up with in other books.  If you haven't read any of Sarah MacLean's books I highly, highly recommend them for fans of Regency romance.
This book was much different than I thought it was going to be.  Candy is a focused MFA student, balancing her own writing with her work as a TA.  Her alter ego, Candy, writes erotica and so Candace must try to figure out how to reconcile the two.  If this is a new, more feminist version of New Adult, then I am all in.  Candace is clearly trying to figure out who she is and anyone who reads or writes won't be surprised at some of the opinions she hears about self-pubbed erotica.  As she's trying to figure out in her head what makes a "serious writer" she also seeking to discover who she is as a woman, who not only writes stories about sex, but experiences it, as well.  While I loved the romance, it almost took a back seat to Candace's search for the part of her that embodies Candy.  It was a good story, full of wit and heart.  I really enjoyed it!
If you enjoyed True (which I did) you will also love Sweet.  In this book, we get to meet Tyler's brother, Riley, who is desperately trying to keep his siblings from being put into foster care.  Jessica Sweet, the daughter of a conservative minister, is not a good girl, but has a hard time seeing the good in her heart as well.  In many ways, both of these characters were misunderstood by the people around them.  Riley is pretty rough around the edges, but still very noble, in his way.  Jessica is a free spirit and  The chemistry was really good and the story kept me engaged.  This was a great addition to the series!
Hold on to your hats because this is my favorite book of this series, so far.  There's a mob story, a strip club owner with a heart of gold, and it all works, somehow.  I admit I thought I would have an issue with the whole strip club owner thing.  He is trying to help these women, but he's still….a strip club owner.   The wanting to help women and running a business known for exploiting them just didn't go hand-in-hand in my mind.   I'm not saying I agree with the reasoning that he put forth, but I did feel that he was a well rounded character, so it was not something that took away from the story, per say.  Charlie was a very complex character, full of contradictions and in a situation that really seemed no-win.  This story was full of "what would you do" and choices that seemed impossible to make and definitely put the main characters into a gray area, morally.  The steaminess combined with the heart-pounding story made this a definite win for me.
This was quite an intense book.  Both characters struggled with darkness in their past, but Dominic probably has the most to overcome.  The lead up to the big mystery was very well done.  I kept trying to guess what happened, but the truth was nothing that I could have imagined.  This was a very, very steamy book, almost bordering on erotica, but with a story that kept it from being more than just filler between sex scenes.  Although the family full of rich, famous and handsome men was a bit far fetched, I still enjoyed the story and would recommend it based on the combination of drama and steaminess.
I received these books in exchange for my honest review.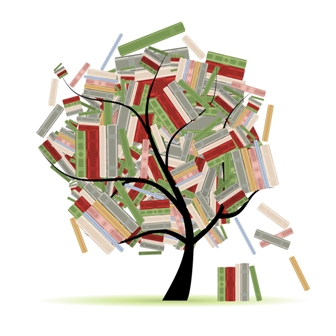 Related Posts