The Offering by Kimberly Derting
True love—and world war—is at stake in the conclusion to The Pledge trilogy, a dark and romantic blend of dystopia and fantasy.
Charlie, otherwise known as Queen Charlaina of Ludania, has become comfortable as a leader and a ruler. She's done admirable work to restore Ludania's broken communications systems with other Queendoms, and she's mastered the art of ignoring Sabara, the evil former queen whose Essence is alive within Charlie. Or so she thinks.
When the negotiation of a peace agreement with the Queendom of Astonia goes awry, Charlie receives a brutal message that threatens Ludania, and it seems her only option is to sacrifice herself in exchange for Ludanian freedom.
But things aren't always as they seem. Charlie is walking into a trap—one set by Sabara, who is determined to reclaim the Queendoms at any cost.
Thinking back to The Pledge, it's amazing how much Charlie's character has changed from book one.  With out without the essence of the evil queen, she has grown and changed, which I think was part of the reason I liked this series so much.  In fact, I think that everyone showed a lot of growth.  There were some losses in this book, and a few of them were really heartbreaking.  It was expected, though, since struggle and war aren't without their sacrifices.  I also liked the way Charlaina got to see more areas of her kingdom and he struggles that the people endured under Sabara's rule.  It gave her a good motivation to try to make things right.  At the core of this story, was Charlaina's struggle with the essence inside of her.  This has always been the most interesting part of the series to me.  I continued to feel torn about some aspects of the evil queen, since she was really the only person who could ruly understand what Charlie was going through, but she was also ruthless.  I found myself feeling almost sympathetic, then reminded of how evil she was.  It was a fun way to twist Charlie's motivations and show her struggles.  In the end, she had to find a way to be free once and for all, but the lengths she must go to get there were brutal, at times.
While I don't think this series has gotten the attention it probably deserves, if you haven't read it, you are missing out.  It's an interesting and complex world that really drew me in with it's unique societal construct and fast paced story.  I really enjoyed each book and The Offering was a solid ending to a series that I thin even people who aren't normally fantasy/dystopian readers will enjoy.
Praise for The Offering
"This was a truly epic ending to the series." –Crystal Perkins, Goodreads Review
"The final book in Kimberly Derting's Pledge trilogy is a thrilling conclusion. I was immediately swept up into it and powered right through. It was pretty much what I wanted with a few surprises along the way." –Krys at Bibliopunkk Reads
Author Kimberly Derting
Kimberly Derting is the author of the BODY FINDER series, THE PLEDGE trilogy, and THE TAKING (coming April 2014 from HarperTeen). She lives in the Seattle area, with her husband and three children, who often find the outrageous things they say either in the pages of her books or posted on Twitter or Facebook for the entire world to see.
Tour Giveaway
$25 Amazon Gift Card or Paypal Cash
Ends 1/21/14
a Rafflecopter giveaway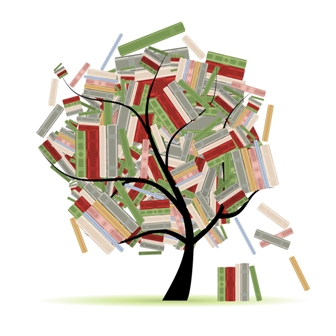 Related Posts