I received this galley in consideration for an honest review.
This book contains material that may be triggering for sensitive readers.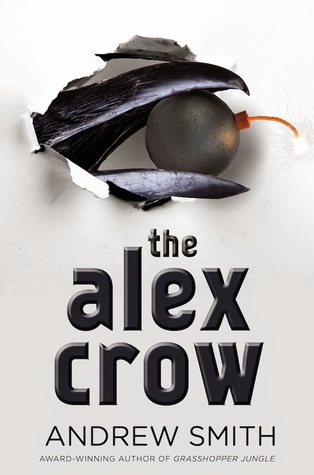 The Alex Crow by Andrew Smith
Published by Penguin on March 3, 2015
Genres: Young Adult
Goodreads

Once again blending multiple story strands that transcend time and place, Grasshopper Jungle author Andrew Smith tells the story of 15-year-old Ariel, a refugee from the Middle East who is the sole survivor of an attack on his small village. Now living with an adoptive family in Sunday, West Virginia, Ariel's story of his summer at a boys' camp for tech detox is juxtaposed against those of a schizophrenic bomber and the diaries of a failed arctic expedition from the late nineteenth century. Oh, and there's also a depressed bionic reincarnated crow.
Every time I review an Andrew Smith book, I always say the same thing: you never know what you're going to get.  The Alex Crow was no exception.   We meet a teenage war refugee who is now living in the US with a family that isn't quite all there and with a new brother who resents Ariel's presence.  We also meet a mentally ill man, and the voices in his head, who are urging him to do destructive and bizarre things.  All the while, interspersed between story sections, is the diary of an arctic expedition whose ill fated crew found a prehistoric human frozen in ice.  Bizarre, yes, but also connected.  I think this is what I enjoyed most about The Alex Crow.  All of the story lines are connected but you don't see that right away.  As you peel back the layers of the book, it all starts to come together.  In the mean time, as the story comes together, there are small gems that exists in the way the author writes dialogue.  This is most apparent in the conversations between teen guys, which will make you cringe as much as you will laugh.
There was a lot of darkness in The Alex Crow, as well, perhaps more so than the last few he has written.  Ariel's experiences as a war refugee are brutally real and tell a story that will make your heart hurt, including an incident of sexual assault, which may be triggering for some readers.  His journey alone could have been a book, and it was easy for me to picture the images I see on the news as I was reading Ariel's portions of the book.  Ariel's memories are in stark contrast to the boys at camp, who complain about the lack of electronics and terrible (by their standards) conditions.  Over all of them is the specter of a the corporation that owns the camp and has much more to do with the lives of the campers than they can imagine.  The Alex Crow had me experiencing a full range of emotions while I was reading it.  It definitely highlighted the way that humans can hurt other humans and the horrible things that people do in the name of progress, but I also saw the idea that we are all connected.  Whether for better or for worse, our stories, when shared, bind us in some way, and I felt some hope in that idea.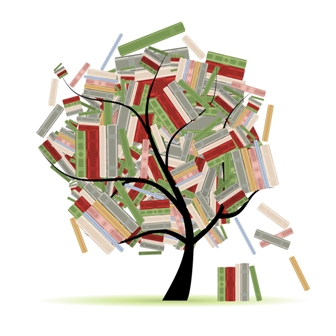 Related Posts