I received this galley in consideration for an honest review.
The Darkest Corners by Kara Thomas
Published by Random House on April 19, 2016
Genres: Young Adult, Mystery
Goodreads

There are ghosts around every corner in Fayette, Pennsylvania. Tessa left when she was nine and has been trying ever since not to think about it after what happened there that last summer. Memories of things so dark will burn themselves into your mind if you let them.
Callie never left. She moved to another house, so she doesn't have to walk those same halls, but then Callie always was the stronger one. She can handle staring into the faces of her demons—and if she parties hard enough, maybe one day they'll disappear for good.
Tessa and Callie have never talked about what they saw that night. After the trial, Callie drifted and Tessa moved, and childhood friends just have a way of losing touch.
But ever since she left, Tessa has had questions. Things have never quite added up. And now she has to go back to Fayette—to Wyatt Stokes, sitting on death row; to Lori Cawley, Callie's dead cousin; and to the one other person who may be hiding the truth.
Only the closer Tessa gets to the truth, the closer she gets to a killer—and this time, it won't be so easy to run away.
The first thing I knew about Tessa was that she held painful secrets, even from herself. As the book opens, Tessa is heading home and the memories that "home" beings are not pleasant. Slowly, the reader learns about why Tessa left and why her return home has brought back so many memories.  Apart from the mystery, Tessa's life has been ful of sadness and has been either physically or emotionally abandoned by everyone who she ever loved.  That feeling plays a big part in The Darkest Corners, and it certainly informs her behavior and I really felt for her.  Callie stayed behind, but the darkness that she feels hangs over her, as well.  Even if Tessa and Callie wanted to truly never speak again, they would always have this sort of dark and sad bond.
There were enough clues and hints in the story that it made me feel like I would never quite figure out what was going on. As soon as I thought I had it figured out, another clue would surface an I would be back to square one. Rather than being frustrating, it really kept me on my toes and help keep the pace of the book going.  That is essential in a mystery, in my opinion.  Tessa and Callie's pain ha never gone away, even though many years have gone by, and that darkness permeated this story and brought an eerie atmosphere to the storytelling that I loved.  I can't give too much information because I don't want to spoil anything, but know that The Darkest Corners was wonderfully dark and a mystery that is worth your reading time.
The Darkest Corners Tour:
3/14 Fresh Fiction
3/15 Jessabella Reads
3/16 The Life & Times of a Book Addict
3/17 Hollywood News Source
3/18 Undeniably (Book) Nerdy
3/19 Curling Up with a Good Book
3/20 Out of Time
3/21 Supernatural Snark
3/22 Live to Read, review
3/23 Dark Faerie Tales
3/24 Ex Libris
3/25 Reading with Cupcakes
3/26 The Reader Bee
3/27 The Eater of Books!
3/28 Reading Teen
3/29 Chapter by Chapter
3/30 Winter Haven Books
3/31 Once Upon A Twilight
4/1 Intellectual Recreation
4/2 The Hiding Spot
4/3 Carina Books
4/4 Cover Contessa
4/5 Me Read A Lot
4/6 The Writer Diaries
4/7 Whimsically Yours
4/8 Hook of a Book
4/9 Reading Nook Reviews
4/10 Downright Dystopian
4/11 Such A Novel Idea
4/12 Across the Words
4/13 Reviews From a Bookworm
4/14 Itching For Books
4/15 Waste Paper Prose
4/16 The Irish Banana
4/17 The Book Rat
4/18 YA Reads
4/19 No BS Book Review
4/20 Serenity's Lovely Reads
4/21 Pandora's Books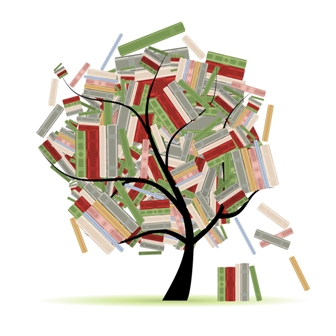 Related Posts