I received this galley in consideration for an honest review.
The Dark Days Club by Alison Goodman
Series: Lady Helen #1
Published by Penguin on January 26, 2016
Genres: Young Adult, Historical Fiction, Paranormal
Goodreads

London, April 1812. On the eve of eighteen-year-old Lady Helen Wrexhall's presentation to the queen, one of her family's housemaids disappears-and Helen is drawn into the shadows of Regency London. There, she meets Lord Carlston, one of the few who can stop the perpetrators: a cabal of demons infiltrating every level of society. Dare she ask for his help, when his reputation is almost as black as his lingering eyes? And will her intelligence and headstrong curiosity wind up leading them into a death trap?
The moment I heard Regency Era, you know this book had me, and The Dark Days Club did not disappoint!  Lady Helen has always felt a little different but has worked so hard to compress herself into the small and stifling box that society, and her overhearing uncle, want her in, no matter what it does to her spirit. At the core of her effort to be respectable is everyone's opinion that her mother was a traitor to the crown.  She has never really been able to mourn her mother because, especially to her aunt and uncle, her mother isn't worthy of grief because of what she supposedly did.  So, Lady Helen tows the line and tries to make peace with the fact that her life will be laid for her, just as it will be for all of the women her age.  But, as in every great story, The Dark Days Club really takes off with the disappearance of a maid and the uncharacteristic social ruining of a friend.  While the two things don't seem connected, it's clear that not only is something going on that can't be explained, but that something might mean that Lady Helen really is different.
Lady Helen leads a dual life for the entirely of this story.  Her uncle is cruel and her aunt, while much more gentle, thinks that all she needs is a good husband.  Her enormous dowry makes her very appealing on the marriage mart, but the more she discovers about herself, the less she wants to be married to anyone.  So, even as she arranges to sneak away for Club business, she must always return to sit in parlors and receive guests, or help plan her coming-out ball. Her dual life did a good job of allowing the reader to see just how powerless women were. They were literally property and at the mercy of their husbands or male relatives.  In the Dark Days Club Helen finds more autonomy and Lord Carlston, whose character is wonderfully confusing and swoony, seems to really respect her opinion.  While the truth behind Lady Helen's abilities really kept the story moving, I also enjoyed the way Lady Helen grew more confident in herself. She loves her brother and her aunt, but she wants more from life and even though her feelings about what Lord Carlston tells her are conflicted, it's clear that it is also a way out for her.  I really enjoyed The Dark Days Club.  It was a great combination of historical fiction and paranormal adventure with characters that I enjoyed getting to know.  I am very eager to read book two!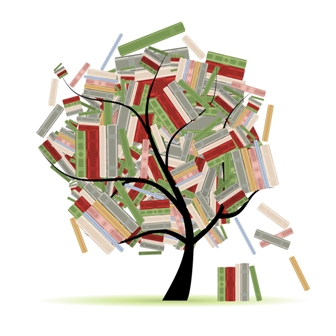 Related Posts